Farmers and ranchers from Montana and across the country shook their heads when Miss Montana USA shared some very anti-animal agriculture information on her Instagram story this week.
Merissa Underwood, the current Miss Montana USA, shared the posts below calling animal agriculture the most destructive industry facing the planet.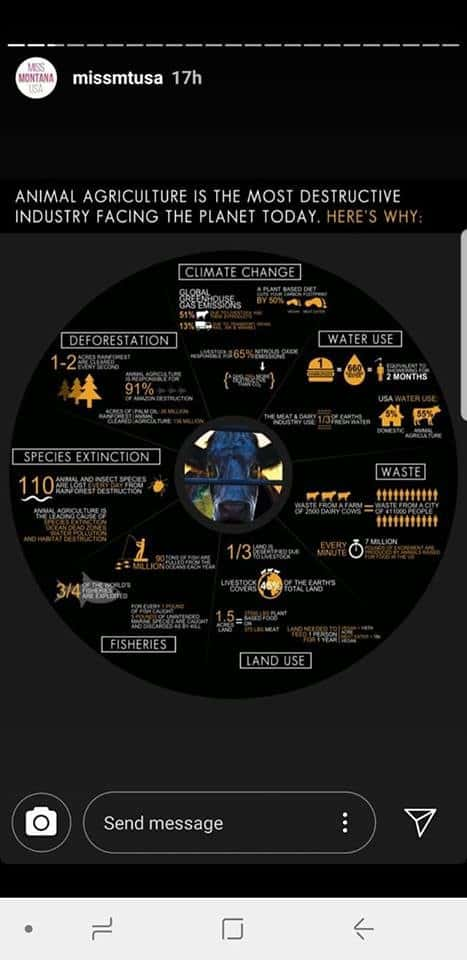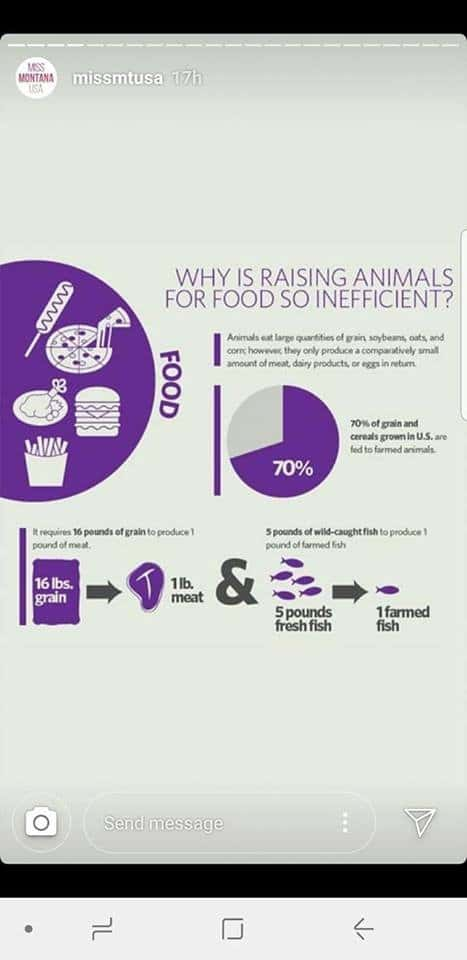 Obviously, it did not take long before ranchers, farmers and informed consumers started sharing the information on social media, expressing their dismay. Many wondered how a person representing Montana on a national platform would attack the state's number 1 industry with skewed information.
Turning it into a more positive story, many producers took it as an opportunity to have a conversation about agriculture. Rather than spew anger and vitriol, a lot of producers on social media responded as respectfully as they could and tried to provide facts to let Miss Underwood know where her information was incorrect.
Perhaps the best response of all came from the Montana Stockgrowers Association. In an open letter to Miss Underwood, the association expressed their disappointment in the misleading information that was shared and presented some facts about what the beef industry actually does.
Check out what they said below: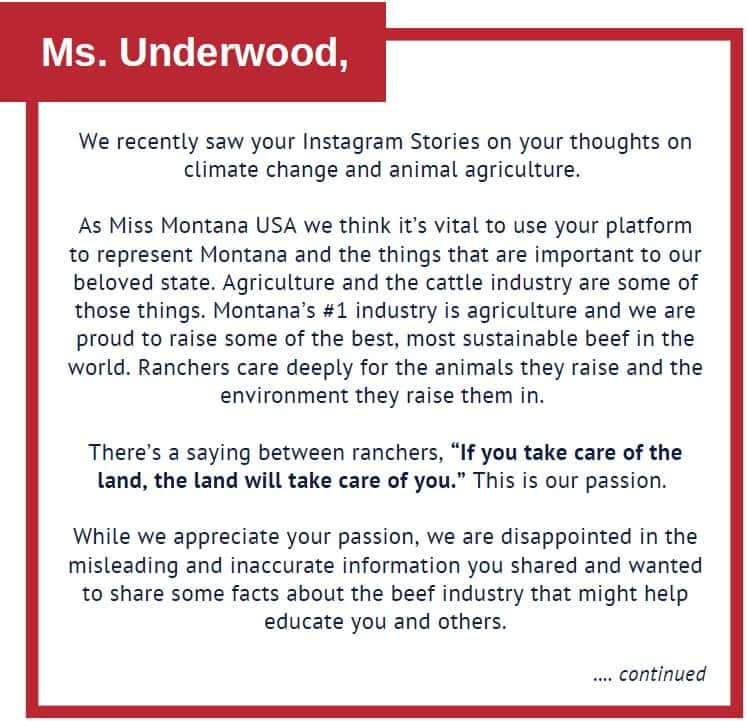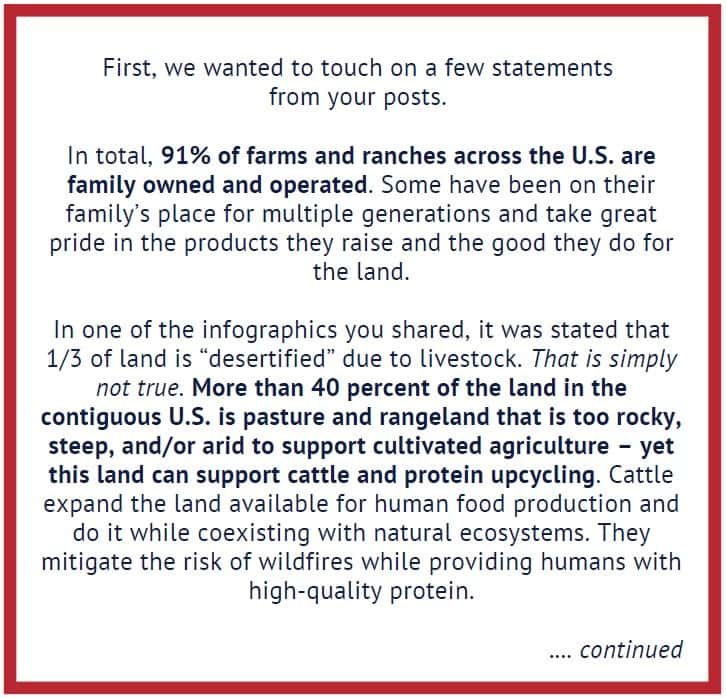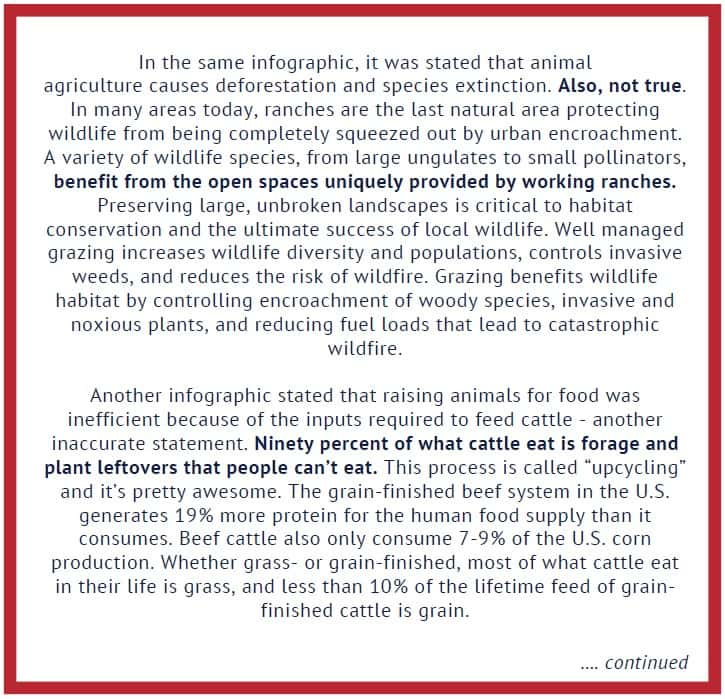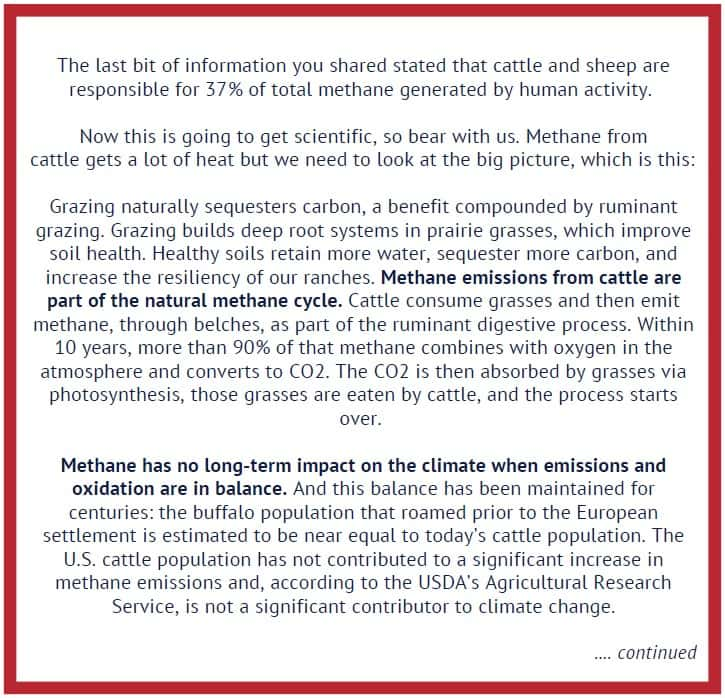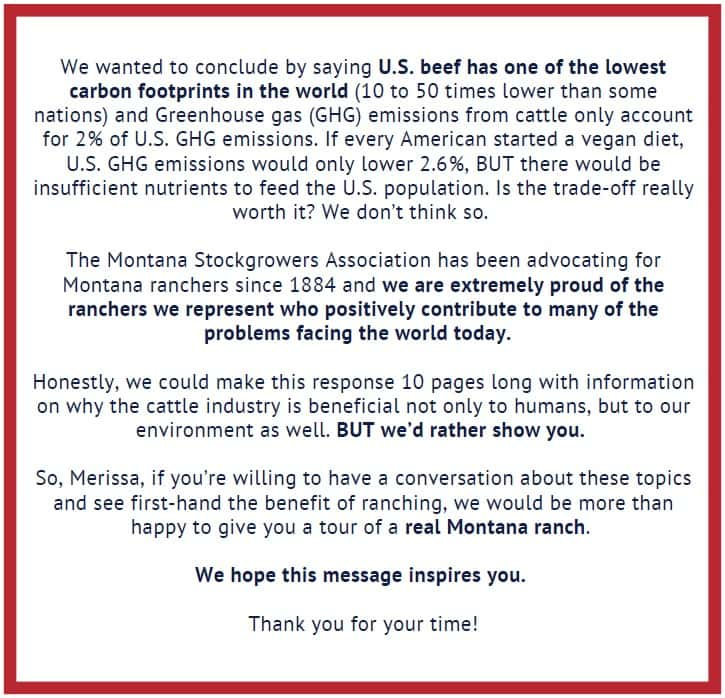 A couple of important facts to note here. Miss Montana USA is not the same as Miss Montana. These are two different organizations with two different ladies representing the state.
Miss Montana has been around since 1921 and is part of the larger Miss America organization, based in Sewell, New Jersey, which is the largest provider of scholarships to young women.
Miss Montana USA is an affiliate of the Miss Universe Program, operated from New York, New York. Northern Ag Network has reached out to Miss Montana USA organization for comment and they are planning to get back to us next week. When we hear back, we'll share what we learn.
This is not the first time that a public figure has taken an extreme stance against agriculture. It's important that we respond in a respectful manner and try to provide accurate information for their edification. Thankfully, we have great organizations like the Montana Stockgrowers to represent producers in such a positive light. Hopefully, Miss Underwood will take them up on their offer to see a real Montana ranch.
###
Northern Ag Network/Montana Stockgrowers Association