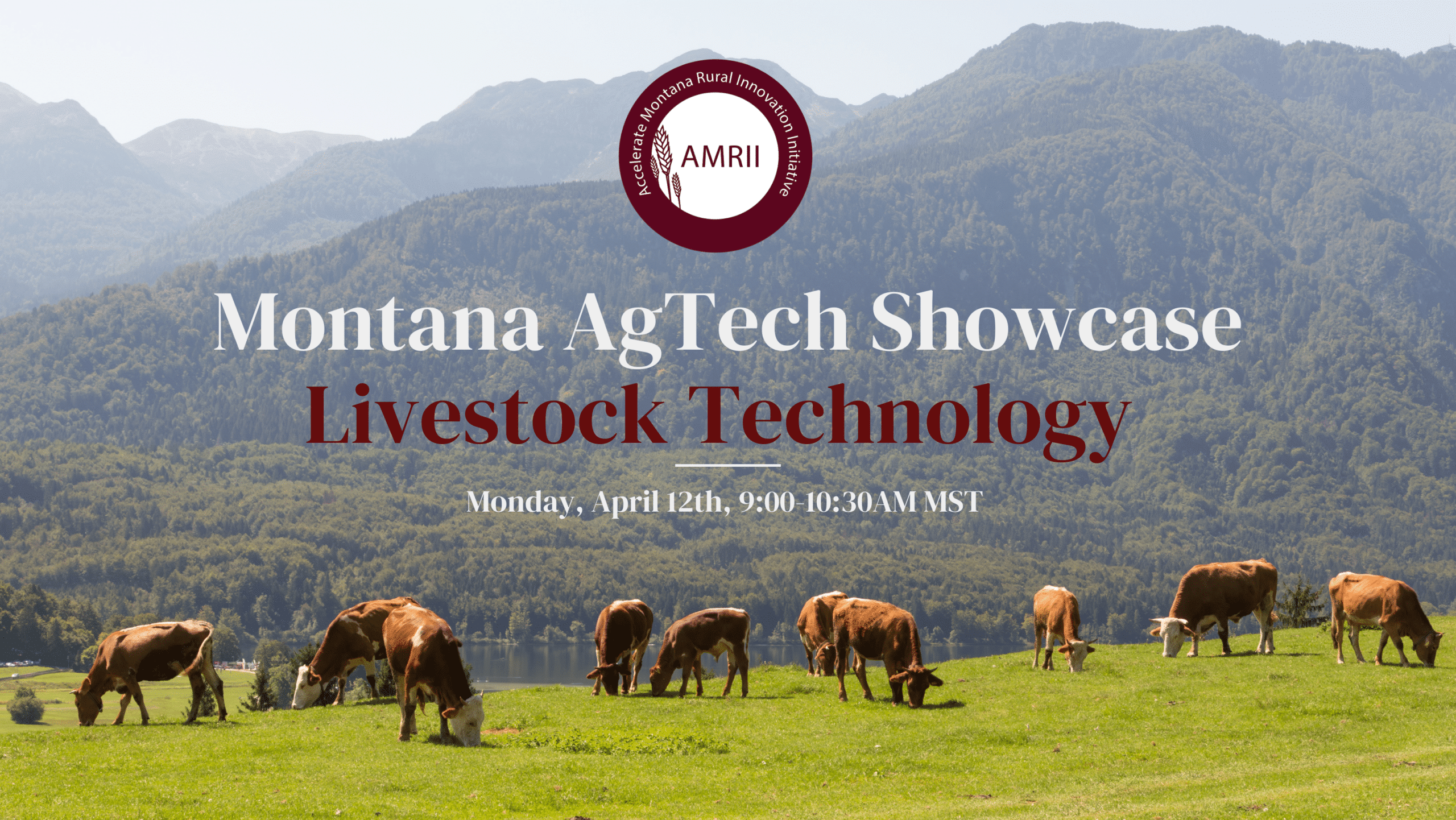 Montana Ag Tech Showcase
The Montana AgTech Showcase is a new series of events designed to connected startups that are using technology to salve agricultural challenges, with Agriculture producers of Montana. 
The first event, will focus on Livestock Technology with 2 startups from Montana and 2 startups from Israel presenting their technology tools for ranch and livestock management.
Event Structure:
9:00-9:10,  Introductions
9:10-9:50, 5 min. presentations followed by 5 min. of Q&A from each of the four startup companies.
9:50 – Each startup is placed in a separate breakout room.
9:55 – 10:30 Participants allowed to move freely between breakout rooms to talk with startups in small groups.