BILLINGS, MT (August 18, 2016) When Richard Rush was told by doctors about two weeks ago that he was going to need emergency heart surgery, it couldn't have come at a worse possible time: right in the middle of getting ready for the wheat harvest. He asked the doctors if there was any way to delay the surgery until after harvest, and they told him he probably wouldn't walk out of the harvest.
This Monday, while he was home recovering from the quadruple bypass heart surgery, the neighbors decided to give him a hand to make sure the harvest was one less thing he had to worry about.
"Our neighbors, bless their hearts, all got together. We're a farming community, and the people here would do anything for you if you ever needed anything, and they certainly pulled through for us." said Richard's wife, LeeAnn Rush.
The neighbors and friends showed up early this Monday morning and got started on harvesting the Rush's wheat field. Bringing combines, semis, grain carts and tractors, this crew finished up just over 600 acres of wheat in under 8 hours.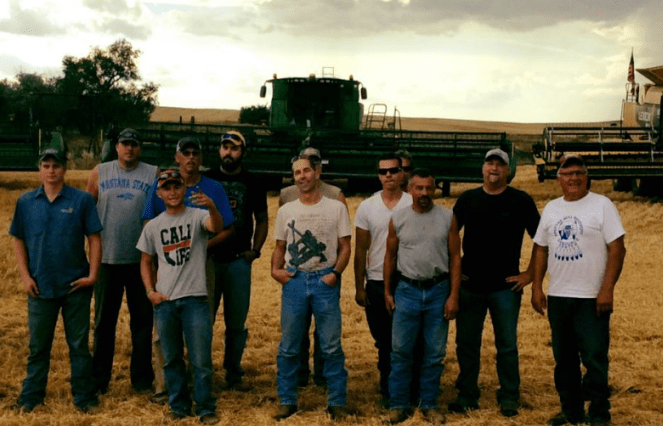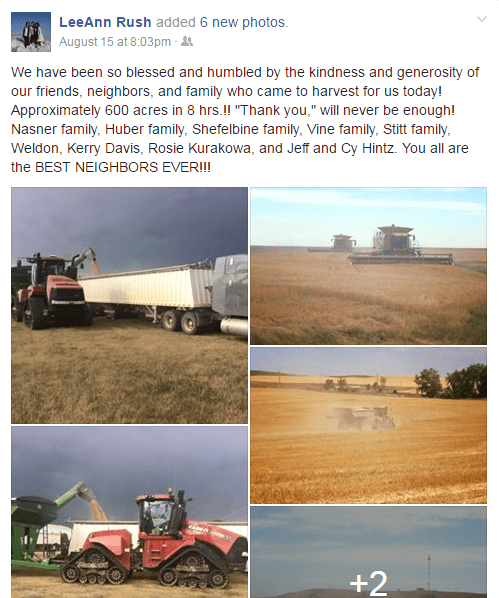 © Northern Ag Network 2016