"May is Beef Month" in Montana and Wyoming, so while you are getting our your grill for Memorial Day weekend, take a minute to give thanks to the Producers who raise that safe and highly nutritious beef for consumers around the world to enjoy.
If you are looking for a little variety beyond hamburgers and spaghetti, you will want to try these two recipes from Montana Beef Industry Leaders Jimmy Taber of Shawmut and Kiley Martinell from Dell.
Mushroom Parmesan Ribeye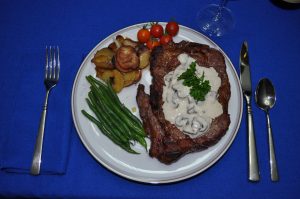 Ingredients
(2) 14 oz Ribeye
1/2 cup sliced mushrooms
1 cup Heavy Cream
1/2 grated parmesan cheese
Season with salt and white pepper
Instructions
Grill your Ribeye to Medium.  Meanwhile, in a sauce pan, sauté mushrooms in 1 tablespoon butter.  Once sautéed, add cream and cook 'til bubbling, add Parmesan and seasoning, cook until combined.   Pour over the Ribeye and enjoy. Serves 2.
If you don't feel like cooking, head over to 3 North Bar and Grill in Acton, ask for the "Jimmy Special" and they will make it for you.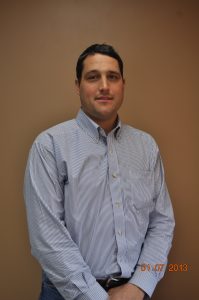 Courtesy of Jimmy Taber, Shawmut, MT, MT Beef Council President
Cheddar Beef Enchiladas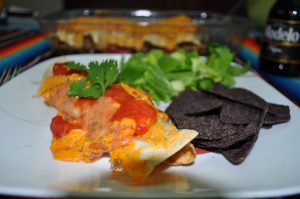 Ingredients
1 lb ground beef
1 envelope taco seasoning
1 cup water
2 cups cooked rice
1 can refried beans
2 cups shredded cheddar cheese (divided)
10 to 12 flour tortillas
1 jar (16 ounces) salsa
1 can (10 ¾ ounces) Condensed cream of chicken soup, undiluted
Instructions
Cook Beef, drain, stir in taco seasoning and water.  Bring to boil. Reduce heat and simmer uncovered for 5 min. Stir in rice. Spread about 2 TBSP of refried beans, ¼ cup beef mixture and 1 TBSP cheese down center of tortilla, roll up.  Place seam side down in two greased 13×9 baking dish.
Combine salsa and soup. Pour down center of enchiladas.  Sprinkle with cheese.  Bake uncovered at 350 degrees for 25 minutes.
Can be frozen—thaw in fridge overnight.  Cover and bake 350 degrees for 30 minutes.  Uncover and bake 10 min. longer.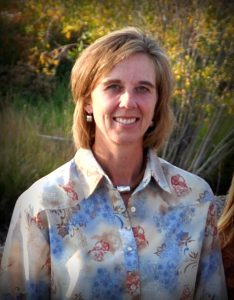 Courtesy of Kiley Martinell, Dell, MT, MT Beef Council Vice President
Post your favorite beef recipe / link below! Or find more at https://www.montanabeefcouncil.org/our-kitchen.