With school back in session, high school FFA members are already getting busy with different activities around the region. This past week the Montana FFA State Officer team started their District Leadership Schools, where they lead workshops for the 8 different districts around the state and touch practically every chapter.
The officer team even got a little extra help for a couple of their visits from National FFA Western Vice President Shea Booster from Oregon. Northern Ag Network's Colter Brown caught up with Shea at the Laurel DLS and they spoke about the growth that FFA is seeing both in Montana and across the country.
The Montana FFA State Officer team even stopped by Northern Ag Network on their tour of Montana for the District Leadership Schools.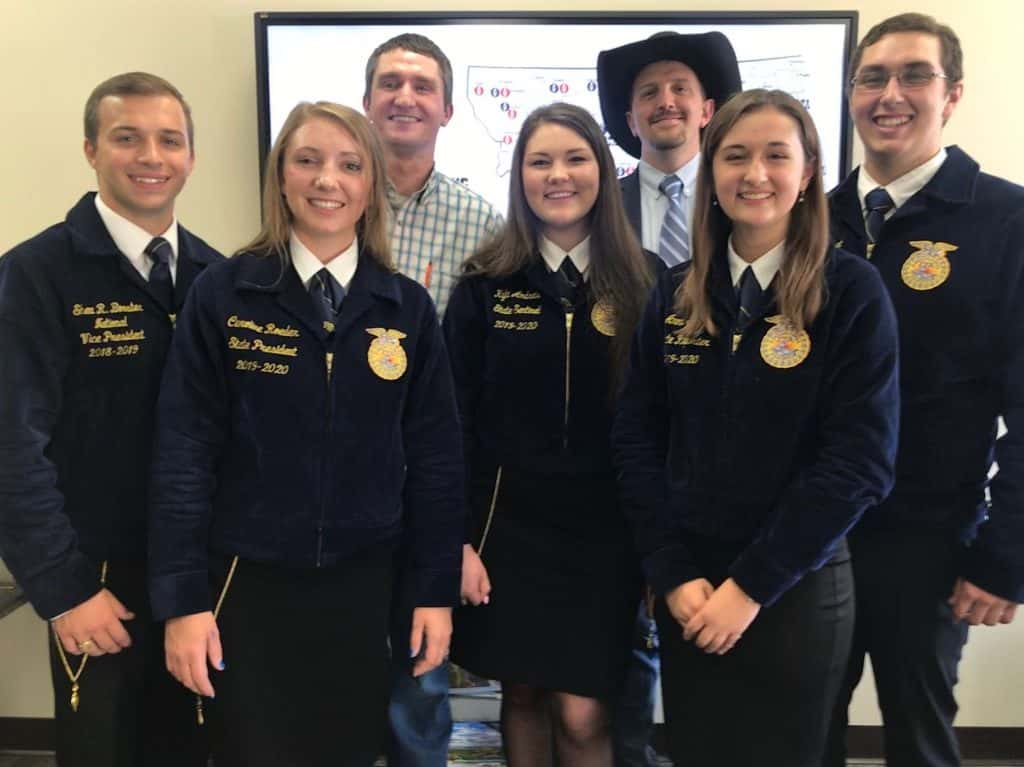 Kyla Andres the state sentinel from Missoula says at these schools they are talking with members about their individual strengths, values and goals. They also discuss with them national and statewide FFA events and give them the chance to create an action plan to get even more involved.
It's going to be a busy fall for FFA members with the NILE Livestock and Ag Sales contests in Billings next month. Then at the end of October, the National FFA Convention will be held in Indianapolis. State Parliamentarian Andrew Ferrat from Toston told us they will be taking part in multiple delegate sessions, workshops and competitions. Actually this year, 3 of the Montana state officers will be competing in national events. Then in November, the John Deere Ag Expo will be held in Bozeman. So you may see quite a few blue jackets around this fall.
Best of all though for Montana FFA is the growth that we're seeing as more members get involved to become future leaders and support the ag industry. Anna Slivka, the State Reporter from Winifred, told us, "There's been an immense growth within Montana FFA in the past few years and we're really looking forward to increasing that growth as time goes on."