MILES CITY (June 13 2015) — A fire broke out today at the Miles City Livestock Commission Sale barn and Northern Ag Network's Lane Nordlund was on site.  He spoke with yard foreman, Mark Zehms, who was able to confirm that no people or livestock were injured in the fire today.  At this time, the cause of fire is unknown.
Our thoughts and prayers go out to the Meged family and the employees of the Miles City Livestock Commission.
Per updates to the Miles City Livestock Commission webpage, the sale on Tuesday June 16th has been canceled.   Currently, they do plan to be back operational for the June 23 sale in two weeks.
The following video was shot during the fire and reposted with permission by Rock Wankel.
Lane Nordlund also provided the following video look at the skeletal remain of the sale ring
Pictures of the fire today were provided by Kristy Crews and were taken by various people including Kristy Crews, Kayla Carpenter and Kari Johnson.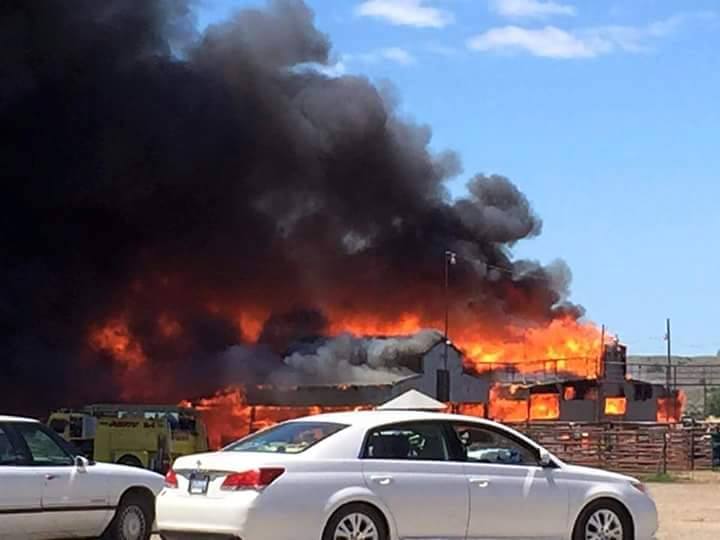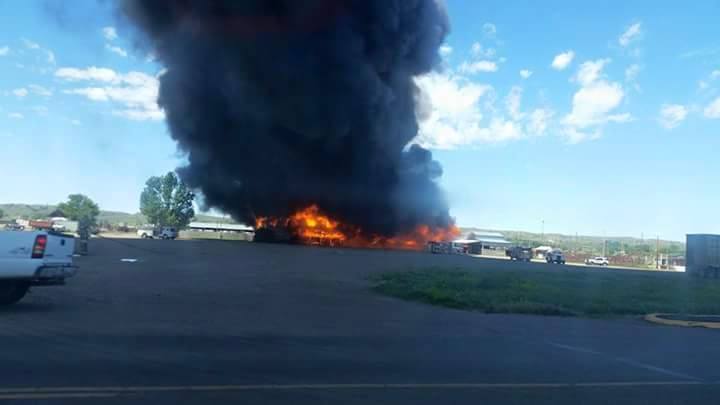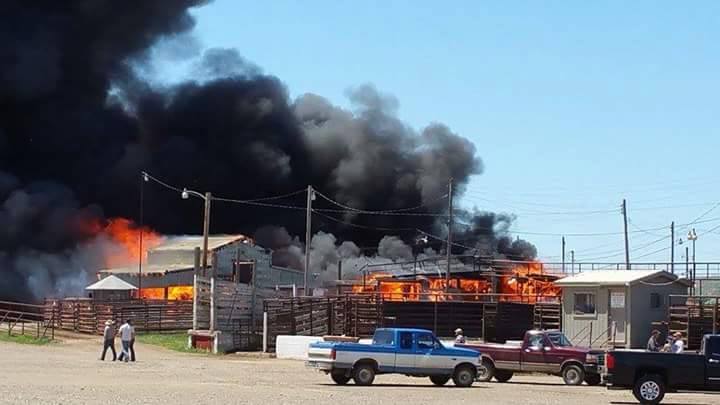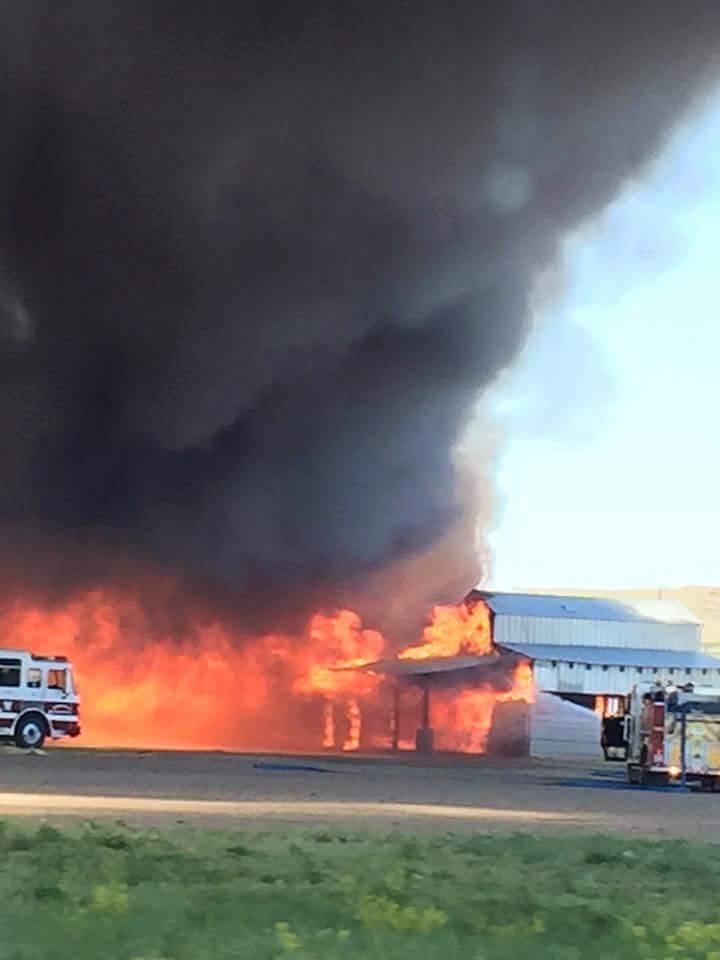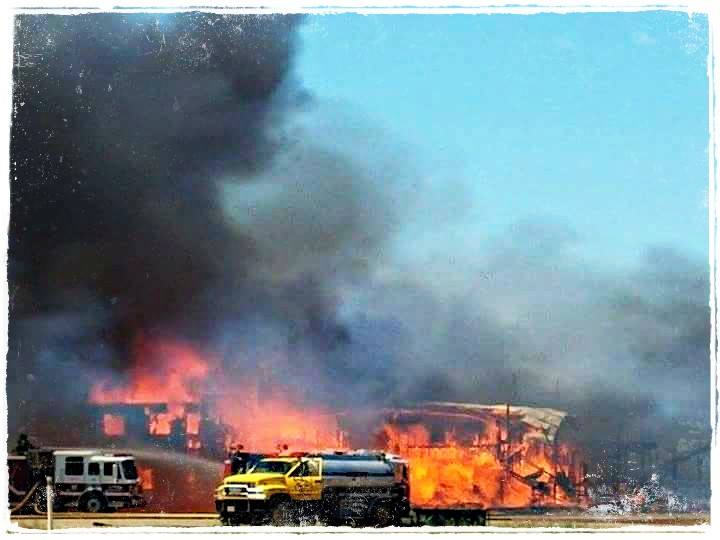 (c) Northern Ag Network