SPONSORED – For many Montana State University students, August 21st marked the first day back in Bozeman to prepare for upcoming classes, but, for the MSU Registered Dietetic Interns, Monday marked the first day of an immersive tour experience taking them far from the classroom. Similar to the tour hosted by the Montana Beef Council in 2023, MBC returned this year to provide a deep dive into beef production and education for the dietetic interns through tours of each step in the beef production chain.
Tour highlights included discussions and walkthroughs of the Mannix Ranch in Helmville, MT, cooking challenges completed by the interns, a trip to the Old Salt Meat Company, and a beef-centered meal at the Old Salt Outpost in Helena, MT. With the wide array of experiences and backgrounds in the beef industry, conversations were rich with details of how farmers and ranchers value sustainability, herd health, and the land.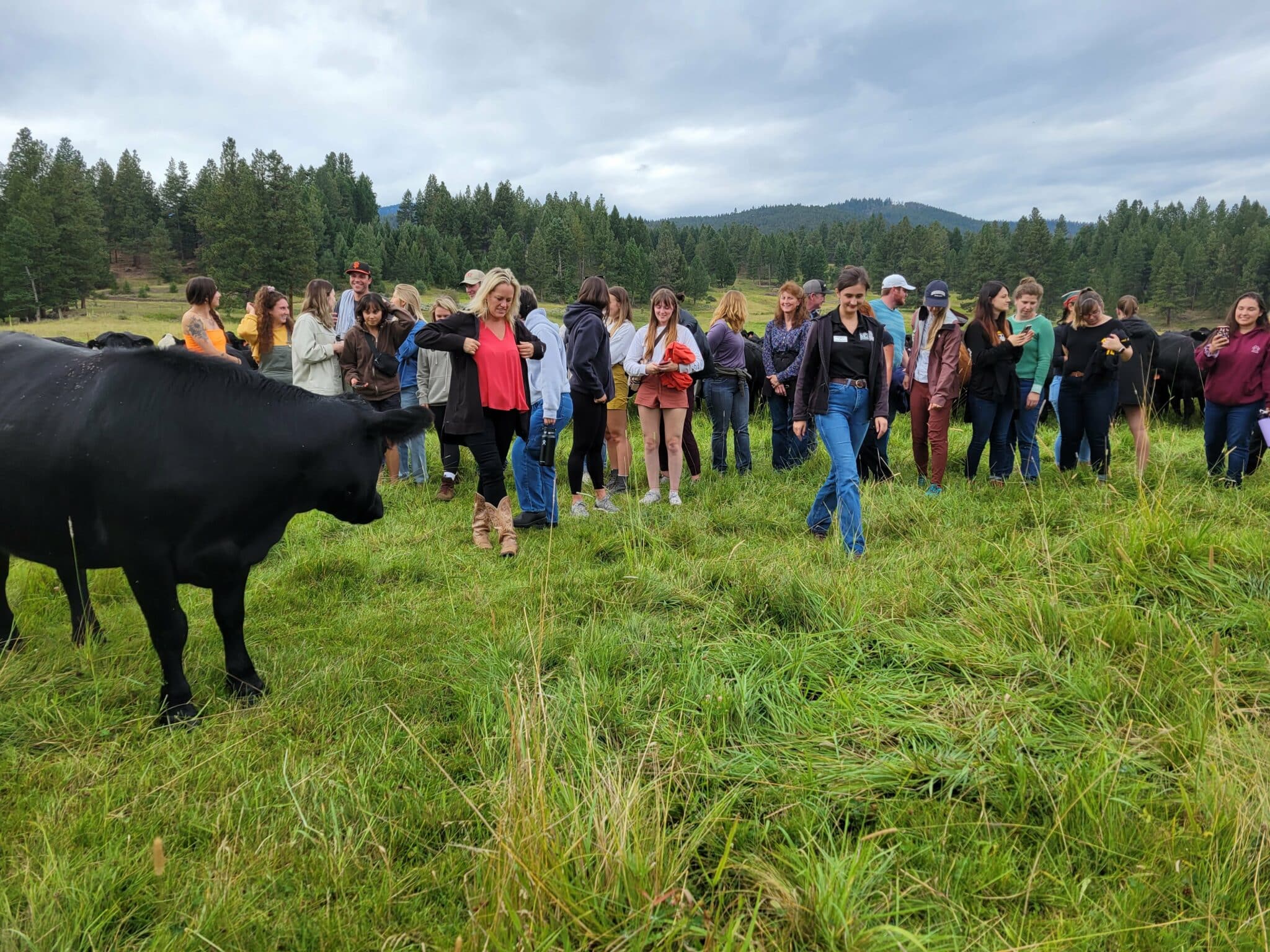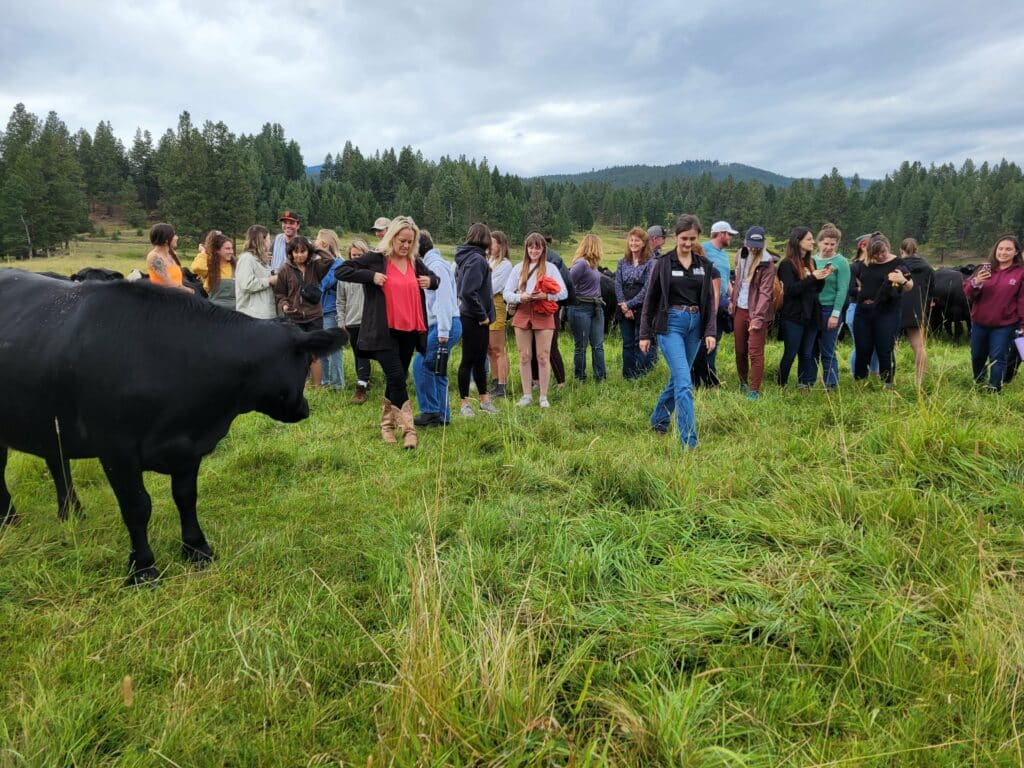 Cole Mannix, President and Founder of the Old Salt Co-op, said, "It's critical that the public, particularly those studying nutrition, understand that beef is among the most nourishing foods available. Moreover, livestock production can be done in a way that maintains and even improves the health of soil, water, and wildlife habitat over time. That's a win-win in my book."
In addition to the educational tours and discussions, the interns were provided with valuable time to bond over preparing and cooking beef for the entire group. Thus, within the two-day event, the dietetic interns had true hands-on experience with each step of the beef production chain: from reaching out to touch curious heifers at the Mannix Ranch to providing a well-rounded meal for a room of hungry people.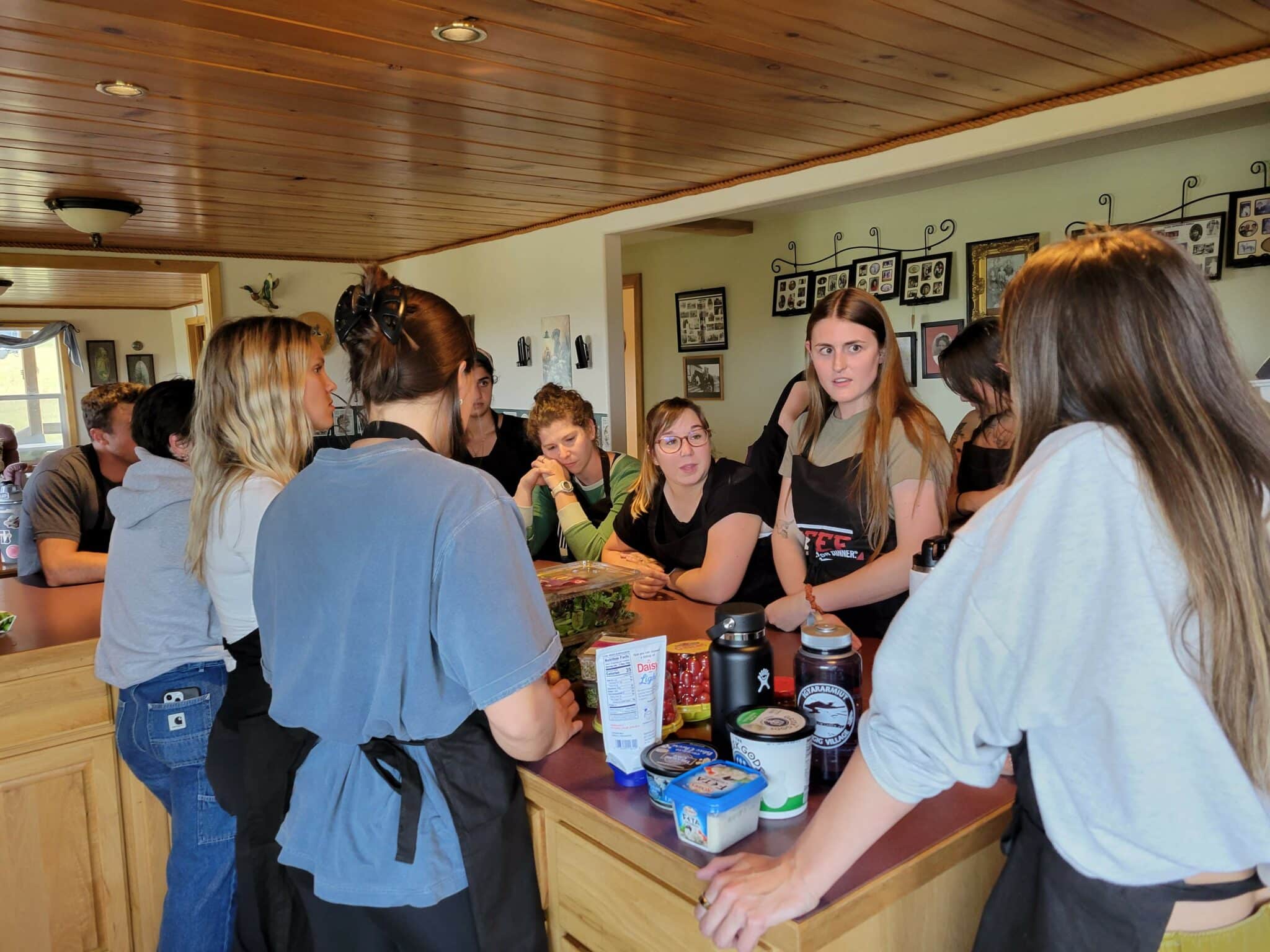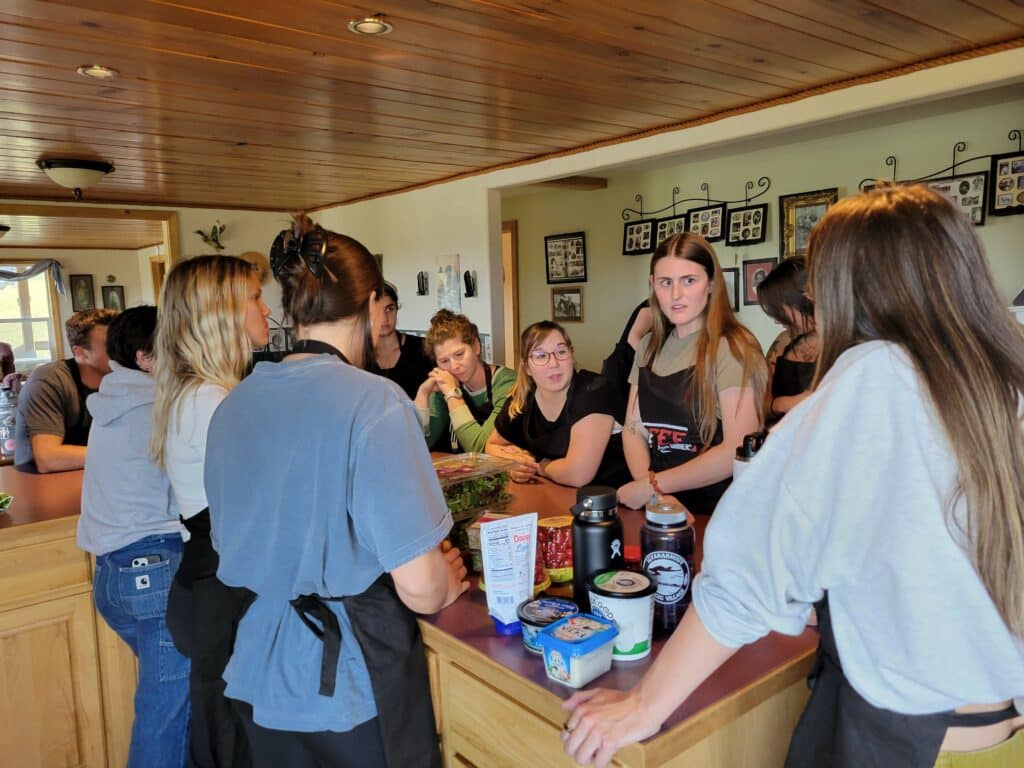 "It was especially refreshing to host the group of MSU Dieticians who came from all across the county and see our operation through their eyes. These students were knowledgeable, exceptionally gracious, and creative," said Maureen Mannix, with Mannix Ranch. "We loved the commonality of healthy food and enjoyed watching the dieticians showcase this knowledge as they worked in teams to prepare two delicious meals for us!"
More details about the MSU Registered Dietitian tour can be found on the Montana Beef Council Facebook page.
Events and tours like the RD Tour are funded by the one dollar per head Beef Checkoff. Producers are encouraged to take ownership of these dollars and help drive traffic and utilize the content in their own social media channels to promote positive beef promotion to consumers.
Brought to you by the Montana Beef Council.
Montana Beef Council is organized to protect and increase demand for beef and beef products through state, national and international consumer marketing programs thereby enhancing profit opportunities for Montana beef producers. This mission is accomplished through working with a variety of partners who utilize the funding to carry out beef promotion and education activities.