The National Association of Agricultural Educators recognized three ag teachers from Montana during their convention in Las Vegas earlier this month.
JoAnna Williams was recognized for her dedication to agricultural education and received the 2022 National Association of Agricultural Educators Outstanding Service Citation. NAAE Outstanding Service Citations are presented to those who have gone above and beyond in professional activities, school activities, and community service. Goodheart-Willcox Publisher sponsors this award program.
Williams (pictured above) served as an agricultural educator for more than 30 years until her retirement from Hysham Public Schools in Hysham, Montana in 2019. For decades, Williams has been an advocate for agricultural educators and students across the entire state. Even after retiring, Williams continues to support surrounding agricultural education programs, and gives her time and energy to district and state FFA events. During her time in the profession, Williams was active in the Montana Association of Agricultural Educators, where she served as the first female president of the organization.
Trevor Motley, agricultural educator at Stevensville Public Schools in Montana, is one of six agricultural educators nationwide who received the 2022 National Association of Agricultural Educators Ideas Unlimited award. The NAAE Ideas Unlimited award is presented to NAAE members to recognize them for their innovative ideas that optimize student success and development. The Ideas Unlimited Award is sponsored by National Geographic Learning | Cengage Learning.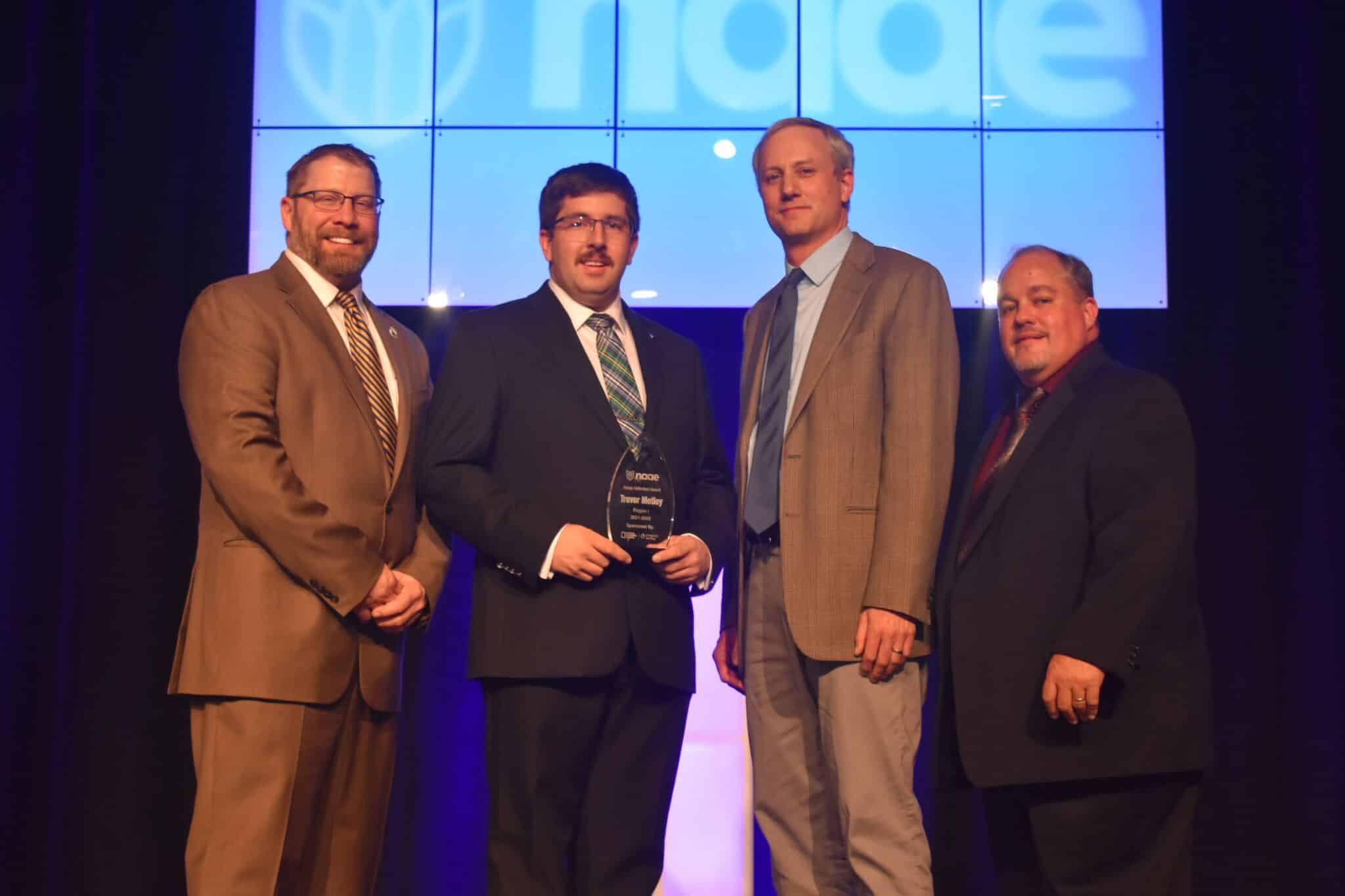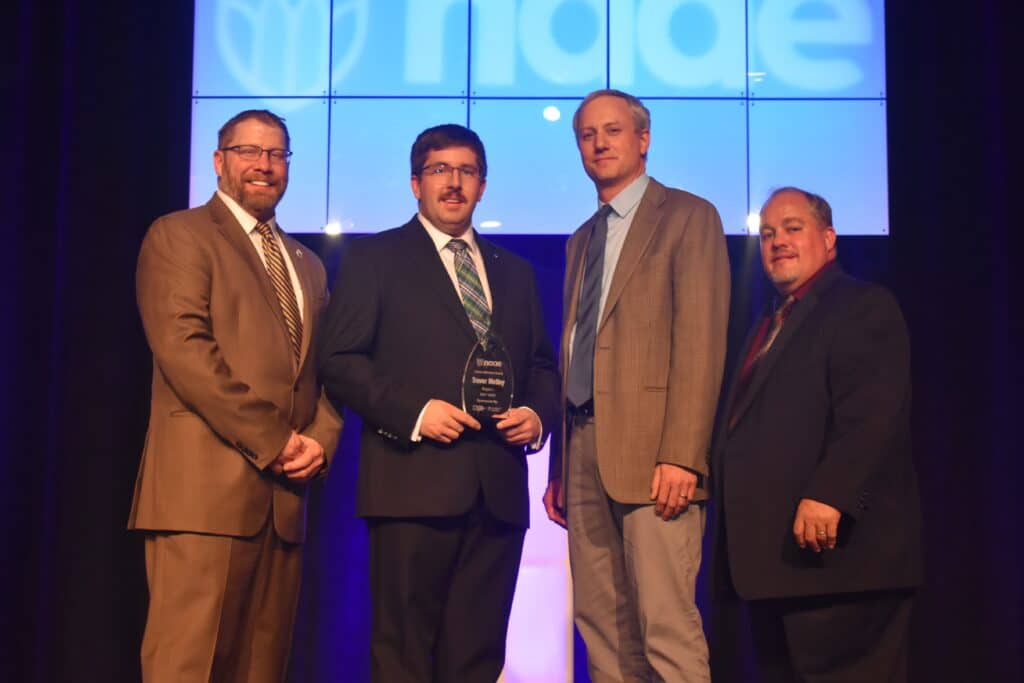 Motley won the award because of his Historic Wooden Stool Project, a teaching unit that connects students to state and regional history and Indian education through the school district's agricultural technology and mechanics laboratory. Motley leads his middle school students through lessons that focus on American Indians and early settlers in the area, including learning about Father Ravalli, a local historical symbol who was influential for tribes in the Pacific Northwest. Students then create replica stools like the ones that Father Ravalli built in the mid 1800s. This project requires students to utilize all of the skills they've learned previously and be able to read and understand written plans, utilize measurements down to the eighth-inch, and safely utilize a variety of power tools.
Taylor Standley, agricultural educator at Sweet Grass County High School in Montana, is one of 33 agricultural educators nationwide who received the 2022 National Association of Agricultural Educators Teachers Turn the Key (TTTK) Scholarship Award.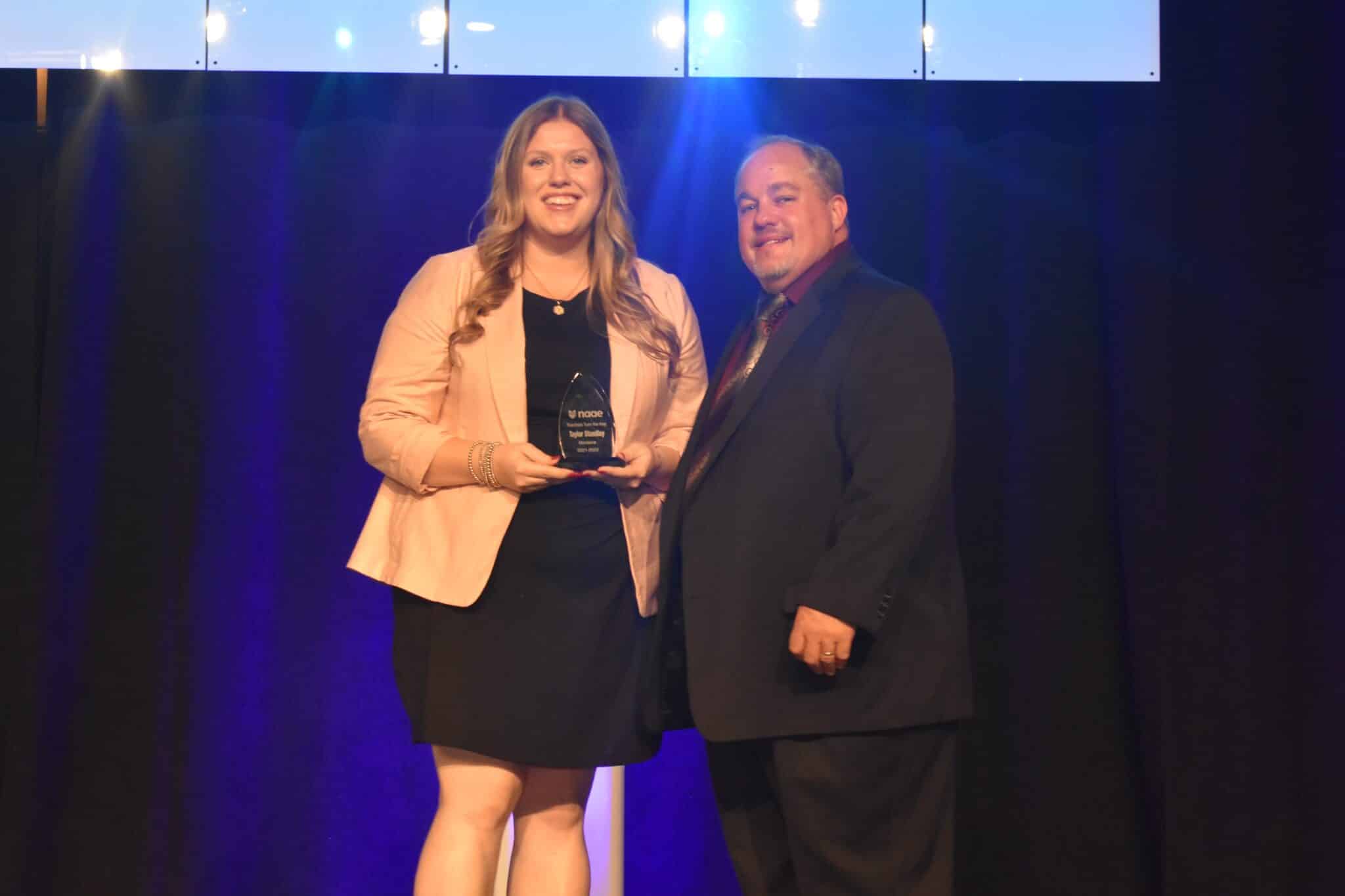 Also receiving the Teachers Turn the Key Scholarship was Bill Dalles, agricultural educator at Wheatland High School in Wyoming.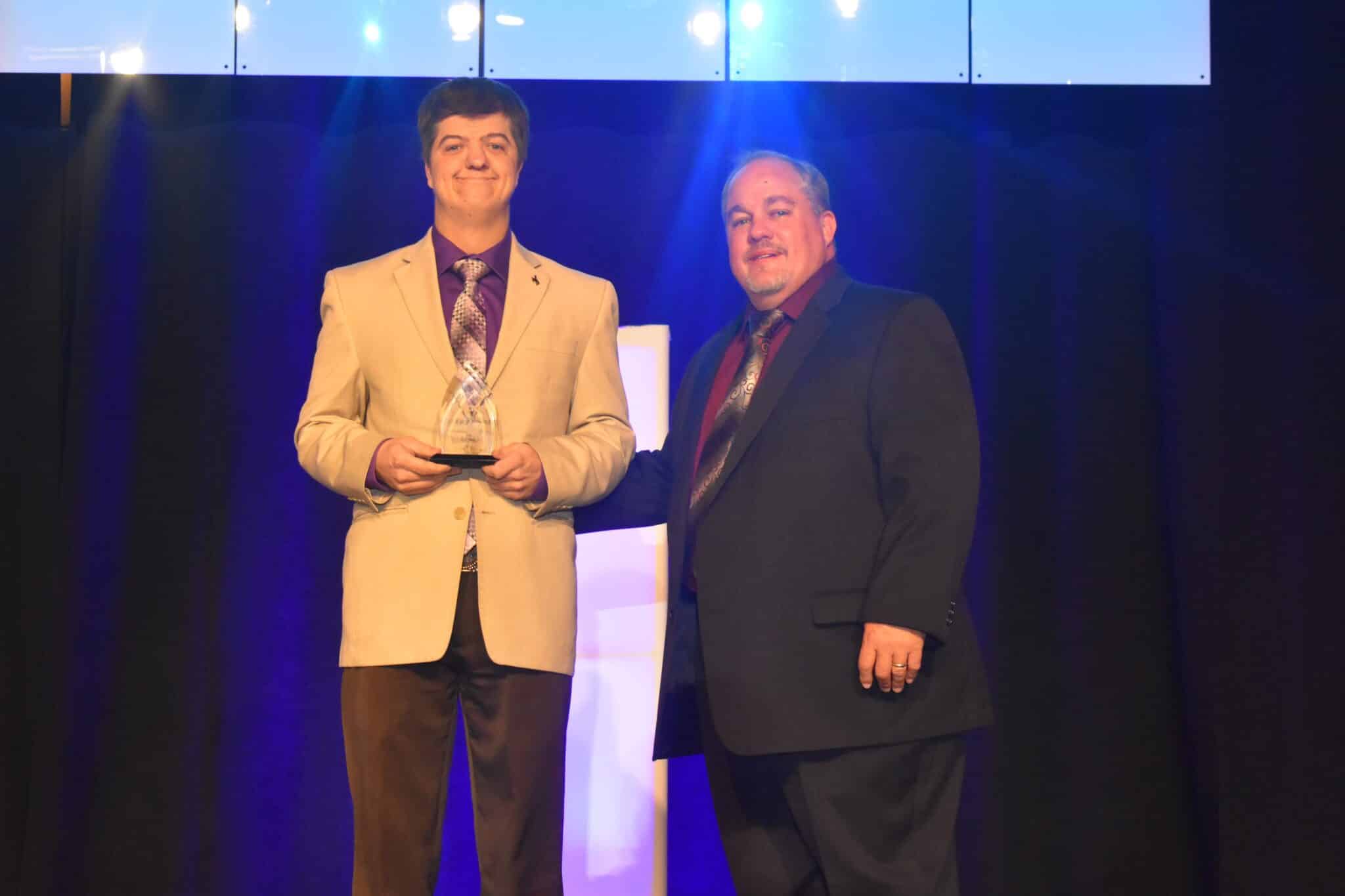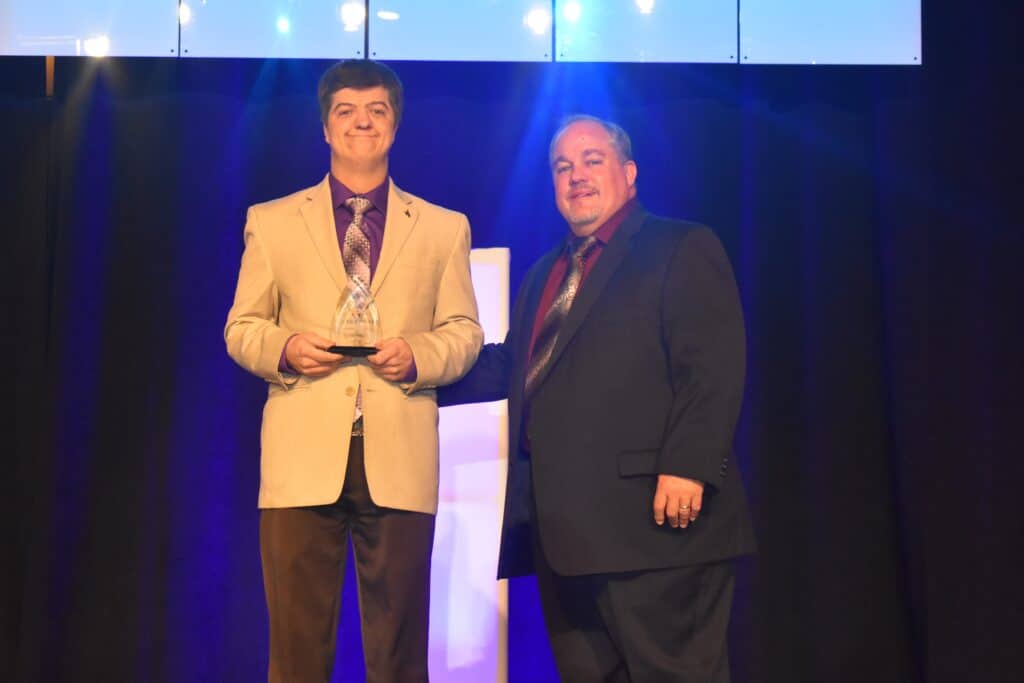 The Teachers Turn the Key scholarship brings together agricultural educators with three to five years of experience and immerses them in five days of professional development that addresses issues specific to the early years of teaching agriculture. Participants also have the opportunity to become involved in NAAE leadership and network with other NAAE convention attendees. TTTK awardees come away from the experience with a long-lasting peer cohort and tools that will help them have successful careers as agricultural educators. In addition to attending professional development, each of the TTTK scholarship recipients was also recognized at a general session during the NAAE convention.
Finally, Eric Tilleman, Agriculture Education Specialist for the State of Montana in the Office of Public Instruction was seleccted as the 2022-2023 NAAE President-Elect. Tilleman taugh agriculture at Cascade High School for 16 years and has has had the opportunity to serve as an officer in the Montana Association of Agricultural Educators (2010-15), NAAE Region I Secretary (2016-19), and NAAE Region I Vice President (2019-2022).
###
NAAE