Helena, Mont. – The Montana Department of Agriculture is pleased to announce Christy Clark has accepted the Deputy Director position. Christy has served at the department since 2015, most recently as the Agricultural Sciences Administrator, and formerly as the Agricultural Development and Marketing Bureau Chief.
"Christy has a deep connection to agriculture and her work across the agency makes her the right person to help lead the department," said Director Ben Thomas. "I'm thrilled to serve Montana's producers and the larger ag industry alongside someone with such expertise and passion."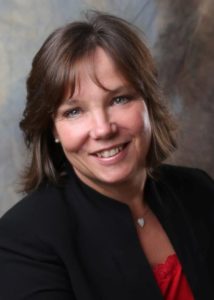 Clark, pictured above, is a native of Choteau and 5th generation rancher and previously served three terms as a representative in the Montana Legislature. Her governmental knowledge and appreciation for agriculture make her a strong advocate for the industry. As the head of the Agricultural Sciences Division, Christy ensured regulatory programs served and protected Montana's producers and consumers. This experience complements the efforts she led to promote Montana's high-quality ag products by enhancing markets as bureau chief for the department's development and marketing bureau.
"I'm grateful for the wealth of information I've gained serving both the sciences and development divisions at the department," said Clark. "Agriculture is our number one industry and vital to rural communities across the state. I'm eager to build on my experiences and to continue to support our hard-working ag producers in this new role."
###
Montana Department of Agriculture
Northern Ag Network