The Montana Historical Society has welcomed the Luppold/Buckingham Ranch in Meagher County and the Sanders Ranch in Granite County to the Centennial Farm and Ranch register. Both families received a certificate from Gov. Greg Gianforte and a roadside sign to honor their families' remarkable achievement.
"By honoring families who have owned their land for 100 years or more, we help preserve Montana's strong agricultural roots and the stories and traditions that define our rural communities," said Christine Brown, MTHS Outreach and Interpretation historian. "These families deserve a hearty pat on the back and recognition for achieving this rare milestone."
Luppold/Buckingham Ranch
The Luppold/Buckingham Ranch is extraordinary as one of two Centennial properties on the MTHS register to be owned by the same family for 150 years. Only one other Centennial ranch on the register is older – the Thexton Ranch near Virginia City, founded in 1872.
William Luppold survived the Civil War despite gunshot wounds through both knees. He arrived in Diamond City, Montana, in 1866, but sold his mining interests there to establish a ranch on the Smith River near White Sulphur Springs in 1873. That same year, he married Swiss-born Kate Kunath.
Starting off with 160 acres of homestead land, William raised hay, oats, and had a large garden. He bought his first herd of cattle in Gallatin County and later sold yearling steers and spade heifers. He also owned 20 percent of the Martinsdale Sheep Company, which was later purchased by Charles M. Bair. He faced innumerable challenges, including the death of his wife in 1875 and the devastating winter of 1886-87. After Kate died, William never remarried, but his sister Seraphina soon moved to the ranch to help and by 1890 he had expanded the ranch to 640 acres. After William died in 1916 and Seraphina in 1918, the ranch, then 2,000 acres, transferred to Seraphina's daughter (William's favorite niece), Emilia McStravick.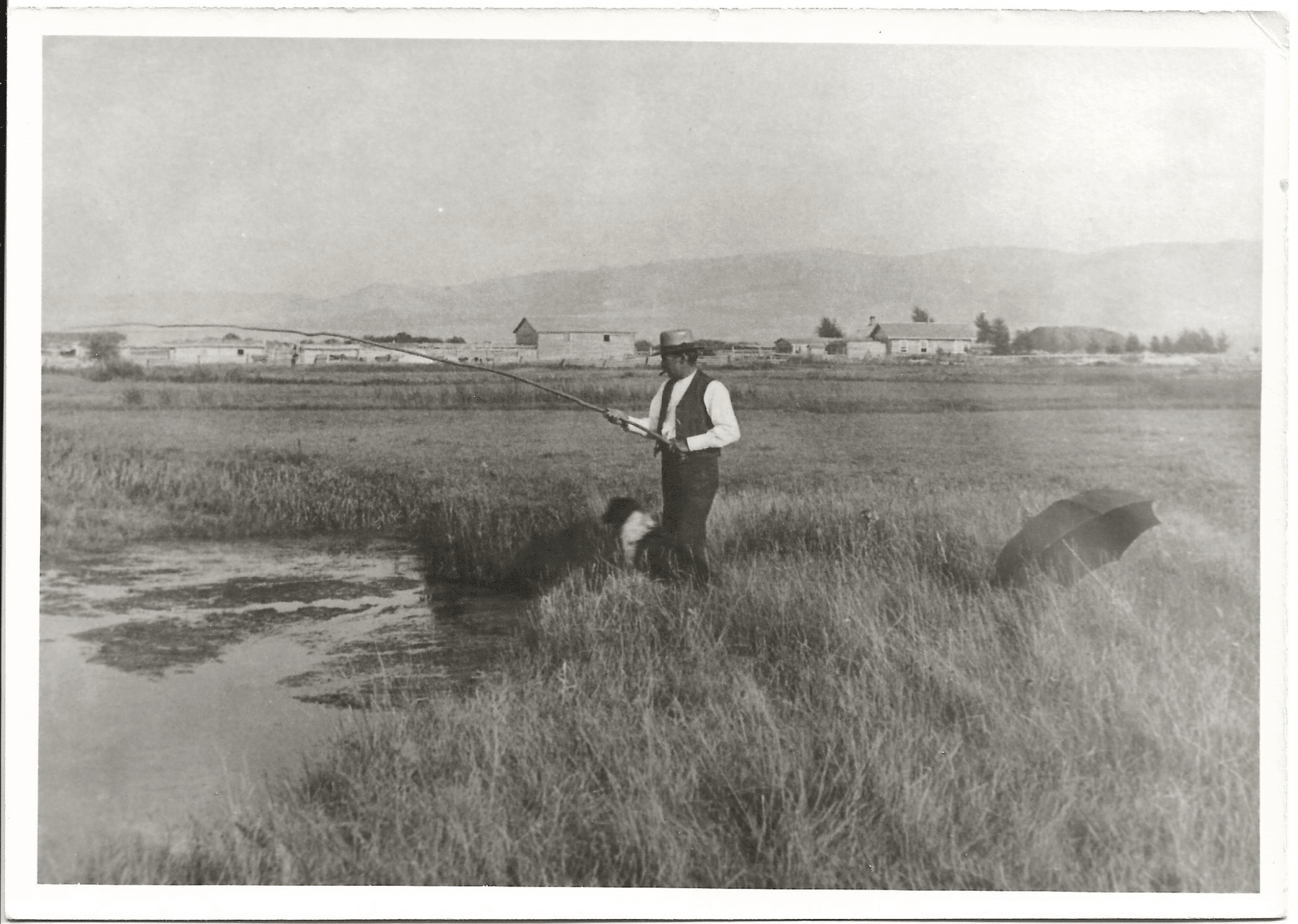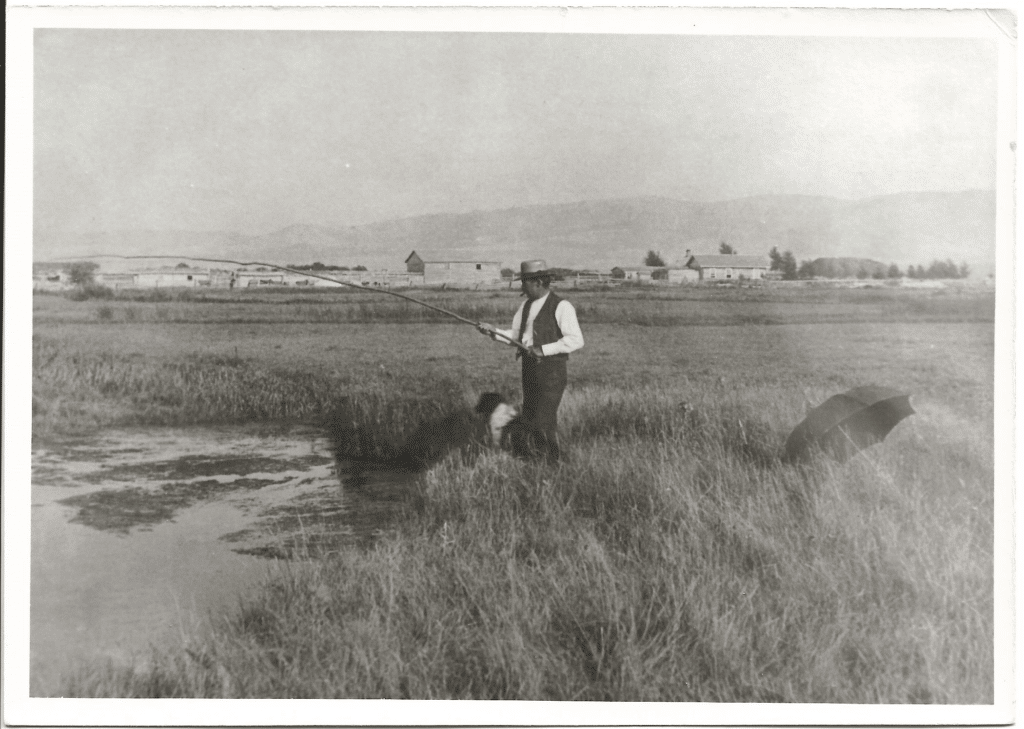 Emilia and then her daughter, Gertrude McStravick, leased the land to neighboring landowners for several decades. In the mid-1970s, as the family celebrated 100 years of ranch ownership, Gertrude began leasing the land to her nephew Frederick (Rick) Buckingham, William Luppold's great-great-nephew. Rick raised hay, a production cow herd, and acquired neighboring grazing land. He inherited the ranch from Gertrude in 1985 and like his great-great-Uncle William and Aunt Gertrude, Rick did not have children. Repeating history, Rick bequeathed the ranch to his niece upon his death in 2018. Since then, Megan Shroyer and her husband, Rodger, have continued the family legacy.
Megan said keeping the ranch in the family has not been easy. "There have been challenges, worries, and endless work," she said in her Centennial Farm application. "The best times were when a family member lived and worked the land; more difficulties came when the family was absent. Succession planning, open conversations, resiliency, continued learning, and hard work make for 150 years of ranching in our family."
Sanders Ranch
For the Sanders family in Granite County, resourcefulness and a shared vision of success within each generation helped the ranch pass through the generations from father to son. John and Johana Sanders and his son Edward moved from a farm near Anaconda to a homestead along Rock Creek in Granite County near Philipsburg in 1901. Father and son ranched together until John died suddenly in 1912 at age 57. Edward and his wife, Ida, inherited the ranch and during the next 40 years developed and expanded the diversified operation. They raised cattle and sheep, and soon added dairy cows, turkeys, and geese to the operation. They used proceeds from dairy and poultry sales to acquire additional land. Ed and his son Leonard ranched together for years before Leonard and his wife, Florence, took over in 1953. They grew hay and cattle, and raised children June and Tom, while expanding their hay fields.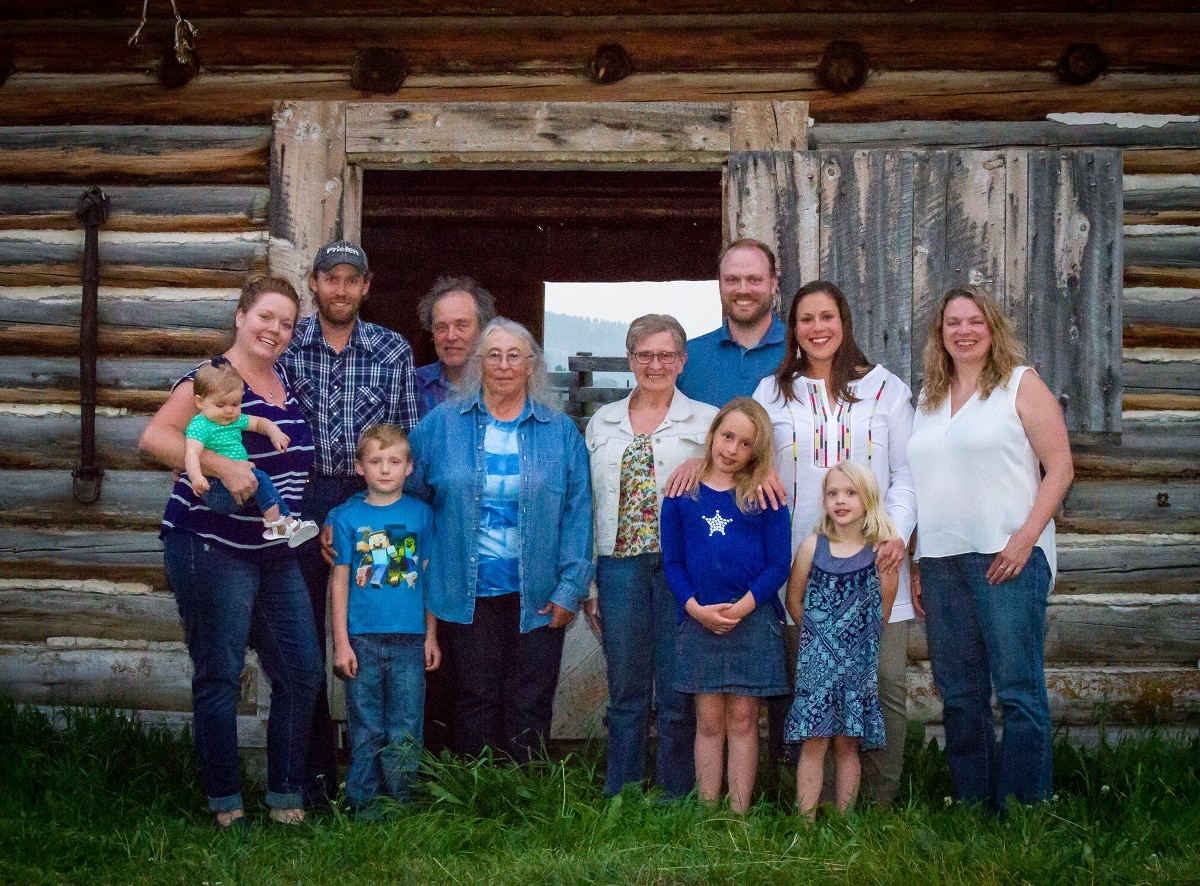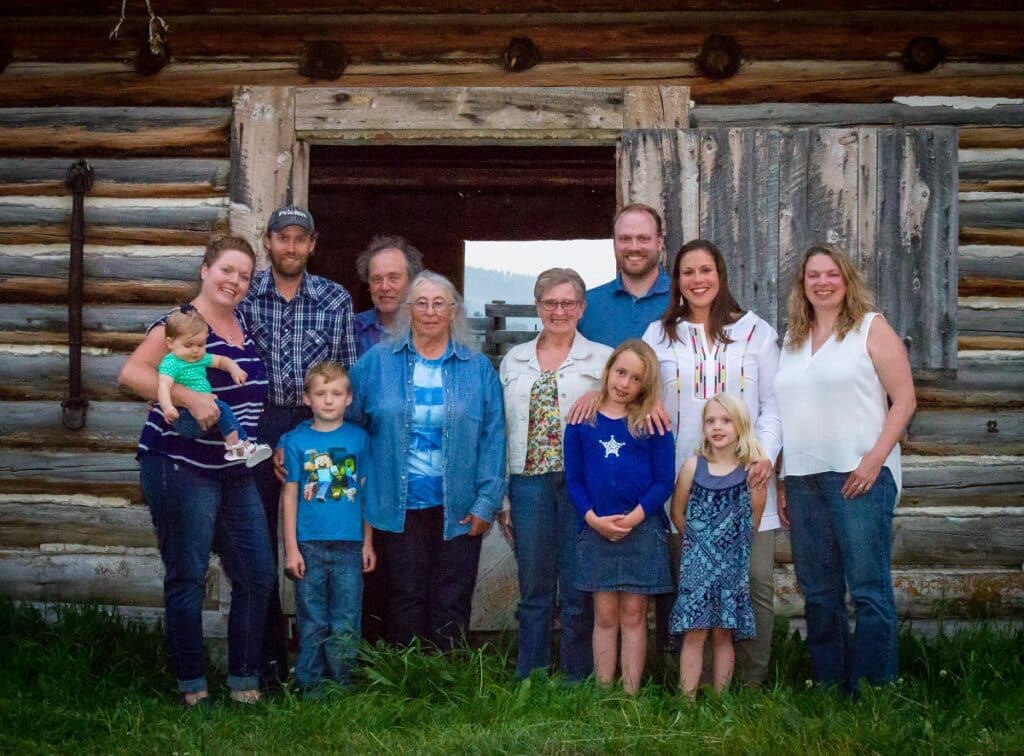 Tom joined the operation as a boy, eventually taking over in 1979. He and his wife, Barbara, again expanded the cattle and hay operation, adding acreage and 100 cattle. They raised their son Carl on the ranch, passing down accumulated knowledge and tradition. Today, Carl and his wife, Kayla, run the 122-year-old operation with an eye toward passing it to their children. Carl said, "The REAL key to success has been each generation passing down insight from the previous generations as they work side-by-side with the current generation. Without these knowledge-sharing, working relationships, the Sanders' Ranch would not have survived."
Since 2010, the MTHS Centennial Farm and Ranch program has recognized our state's agricultural traditions by celebrating the perseverance and stewardship of Montana families on their farms and ranches.
The MHS accepts applications for the Centennial Farm and Ranch register all year. Requirements for induction include:
Must be a working farm or ranch with a minimum of 160 acres or, if fewer than 160 acres, must have gross yearly income of at least $1,000.
One current owner must be a Montana resident.
Proof of founding date and continuous ownership by members of the same family beginning with the founder and concluding with the present owner, spanning minimally 100 years. Line of ownership may be through spouses, children, brothers, sisters, nephews, nieces, or adopted children. For homesteaded properties, ownership begins with claim filing date (not patent date).
$100 fee
For application information, visit https://bit.ly/mtcentennialfarms.