HARDIN – The Jim Scott Family has been ranching in the state for decades, but in the last two years their operation has grown to include another part of the industry, S Ranch Meats, a custom beef butcher plant and meat wholesaler. In June, Northern Ag Network and Billings Chamber of Commerce Ag Tour participants had an opportunity to see S Ranch Meats up close.
               The facility where S Ranch Meats is housed was built in 1969 and used as a butcher shop for about 30 years. The building sat vacant for another 20 years before the Scotts purchased it in September of 2020 and breathed new life into the place. By July of 2021, the butcher plant was refurbished and processing animals as S Ranch Meats.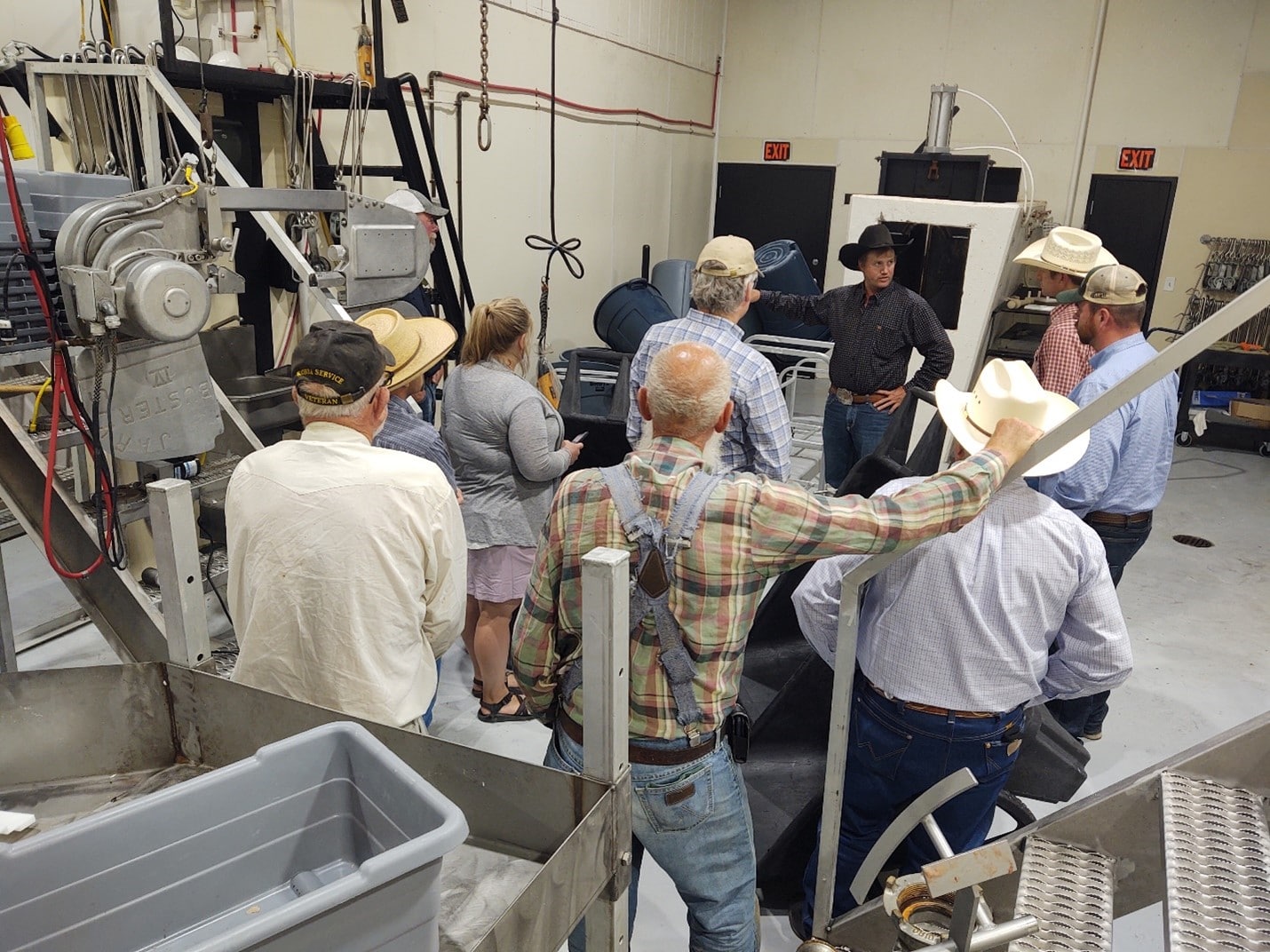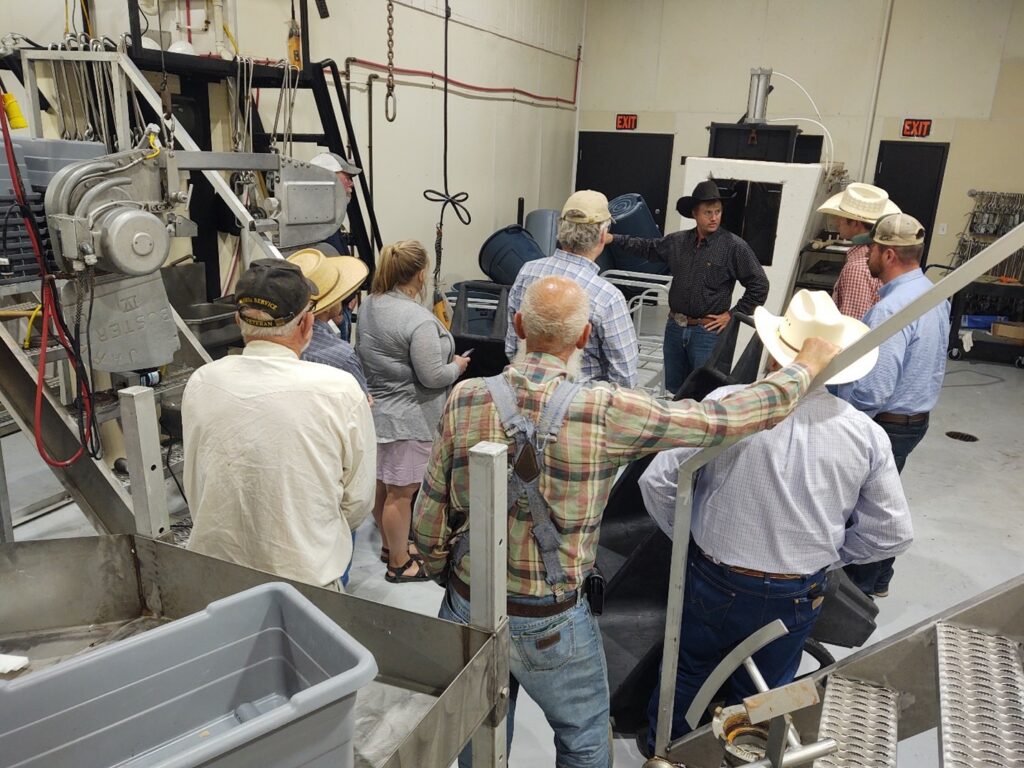 Last October, S Ranch Meats received its USDA certification—no small feat according to co-owner Caleb Scott. "Most people said it's almost impossible to get a facility USDA certified and we got it certified in less than a year, so that was exciting," Scott said.
The Scotts run a sizable ranch in Pryor and feedlot in Custer and serve as an example to other families who are looking to capture more of the consumer dollar. Cassie Scott says they have made it work with the help of many family members willing to pitch in and use their own talents to grow different parts of the operation.
S Ranch Meats is one of only a handful of USDA certified facilities in the state and has the capacity to process 20-40 cattle per week. Half of those orders usually come from the Scott family's ranch and feedlot operations and the other half are custom orders. They sell to retailers and direct to consumers, offering halves, quarters, and eighths of a beef to customers as well as custom meat packages that contain a variety of beef cuts.
               To learn more about S Ranch Meats beef processing or available meat packages, go to https://sranchmeats.com/ or call 406-679-5032.