Last week, current and future growers and producers from all corners of Montana gathered in Linfield Hall on Montana State University's campus, intently listening to a lecture on remote sensors. The challenging lecture covered engineering, electromagnetic radiation and theory, but each of the 23 producers were engaged and focused on how remote sensing can help them in their careers.
The producers were part of "Sustainable Opportunities in Precision Agriculture," an inaugural weeklong boot camp intended to give attendees a crash course on precision agriculture and its benefits for farms and ranches in Montana. The camp was hosted by the MSU College of Agriculture and was funded by a grant from the CHS Foundation.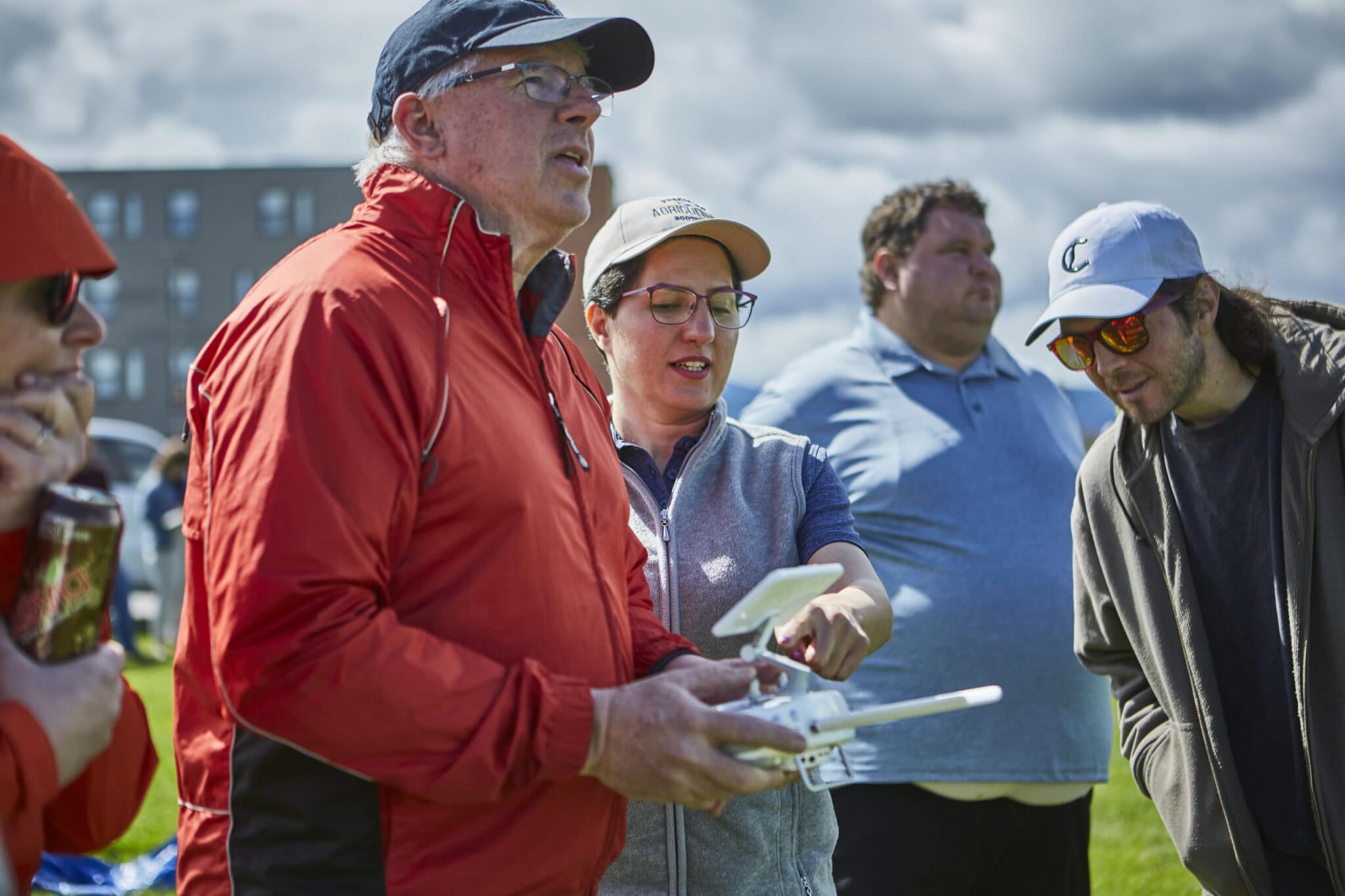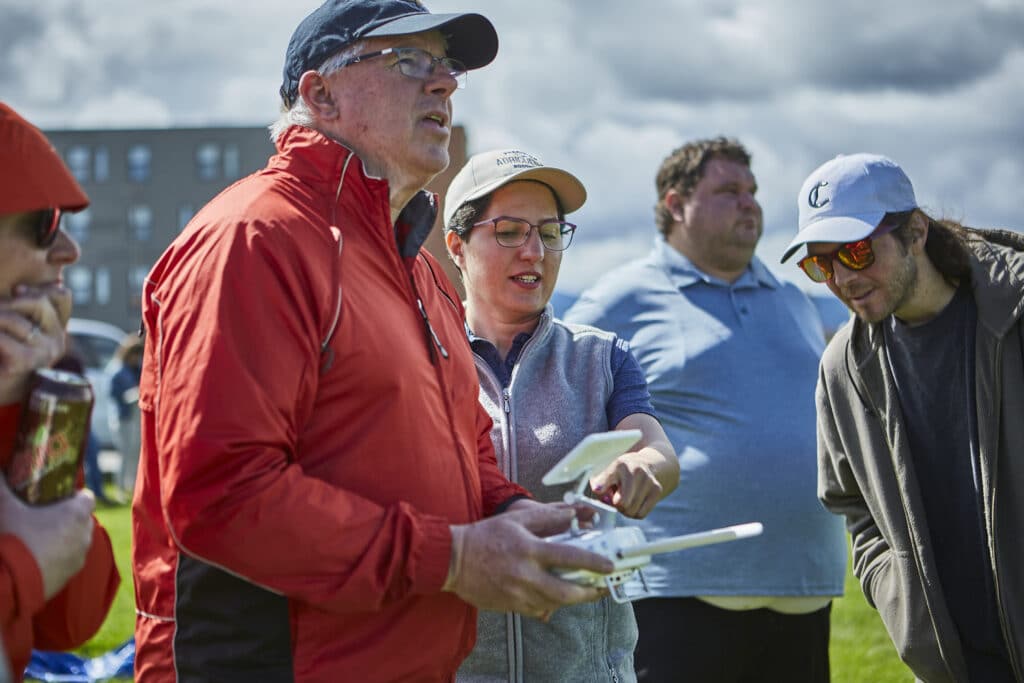 Attendees were current MSU agriculture students, recent graduates, agricultural educators and producers looking to learn about precision ag. According to Alan Dyer, co-director of the camp and a professor of crop science, precision agriculture covers a wide range of information – from soil health and drones to reading data and managing fertilizer rates. The common goal of precision agriculture topics is to make a farm more efficient and profitable, while improving quality of life.
"It's not just about improving the benefits of cost," Dyer said. "It's about the improvement of their lives, and that cuts across all generations."
The boot camp's instructors were MSU faculty and expert guest speakers. Topics covered included remote sensing and mapping; soil variability; yield mapping; livestock management technologies; digital farming and economics; and more.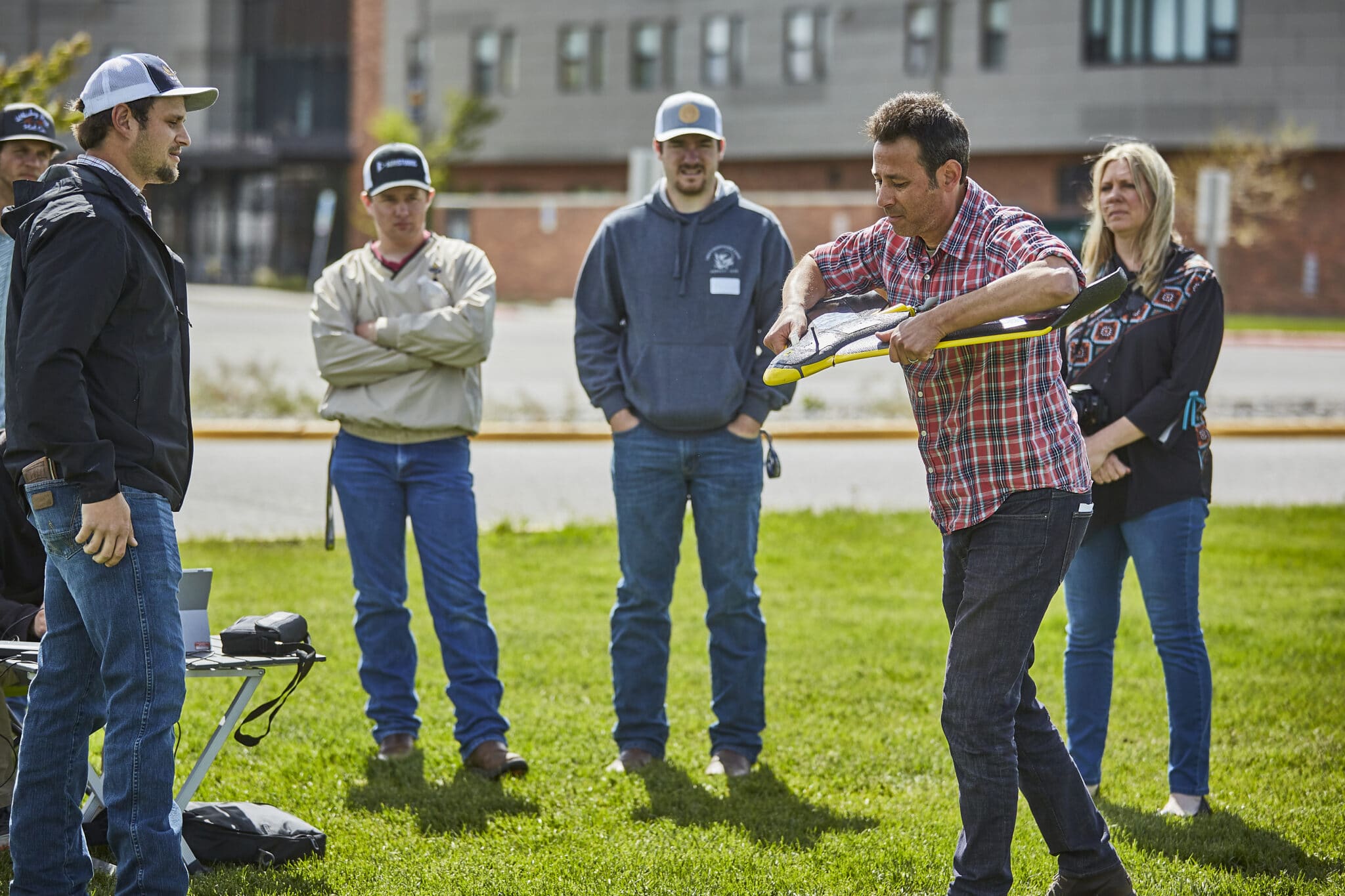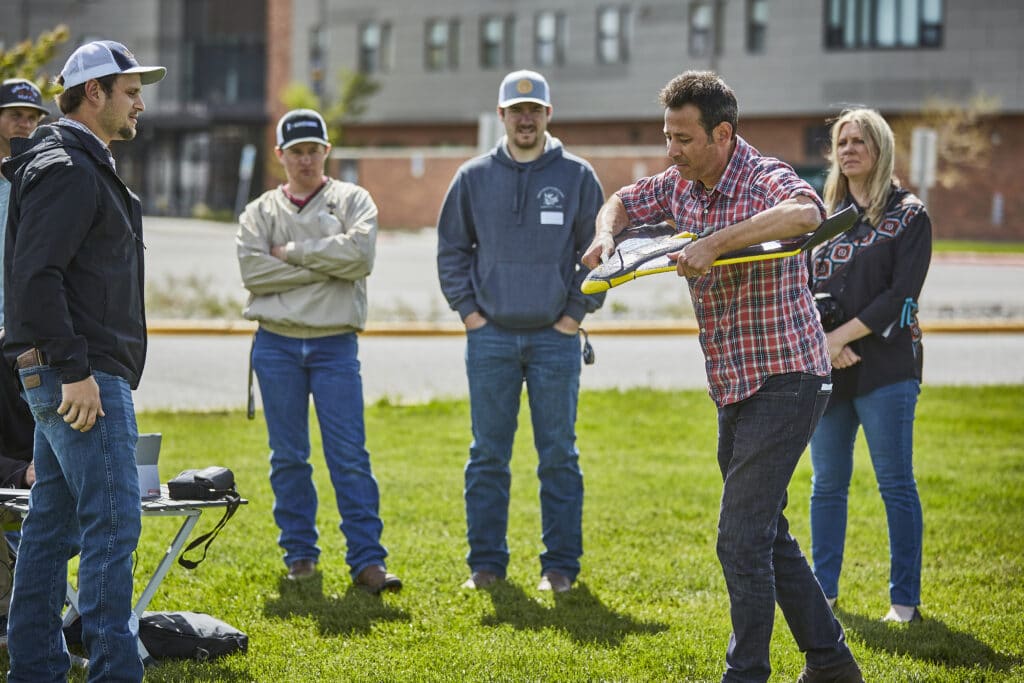 Feedback on the courses was collected daily, and Dyer said the surveys showed nearly 80% of attendees indicated they were likely or highly likely to adopt something they learned from the camp into their careers.
Dyer said the camp also reduces anxiety about new technologies and helps producers understand their value — and that they don't have to be data experts to adopt precision agriculture practices.
"The biggest value from the workshop is the attendees are informed consumers of that tech, and they don't have to necessarily be a guru of analytics," he said. "But they certainly have a feel for what it's about and understand enough so they can evaluate these different programs being provided by companies."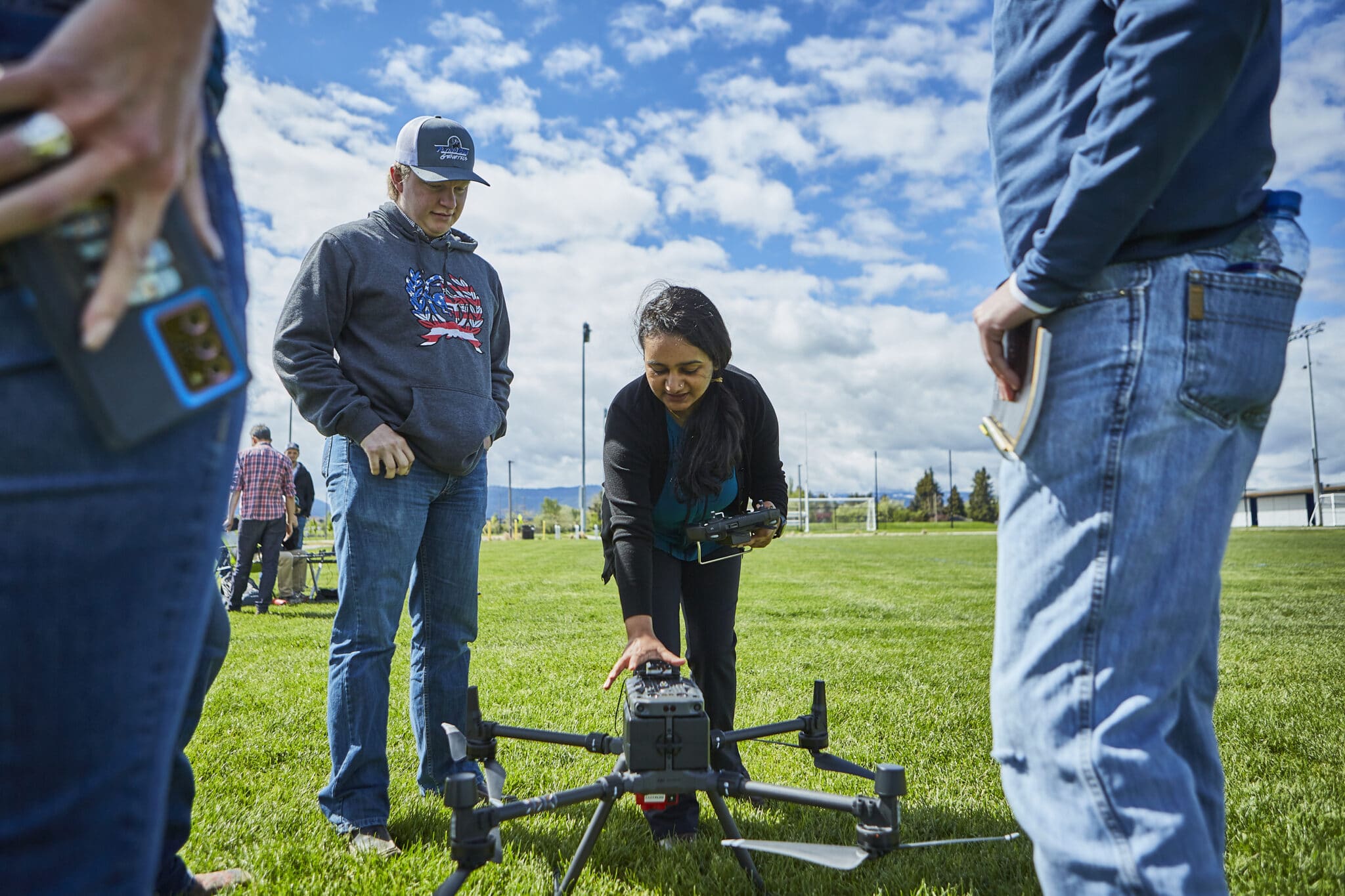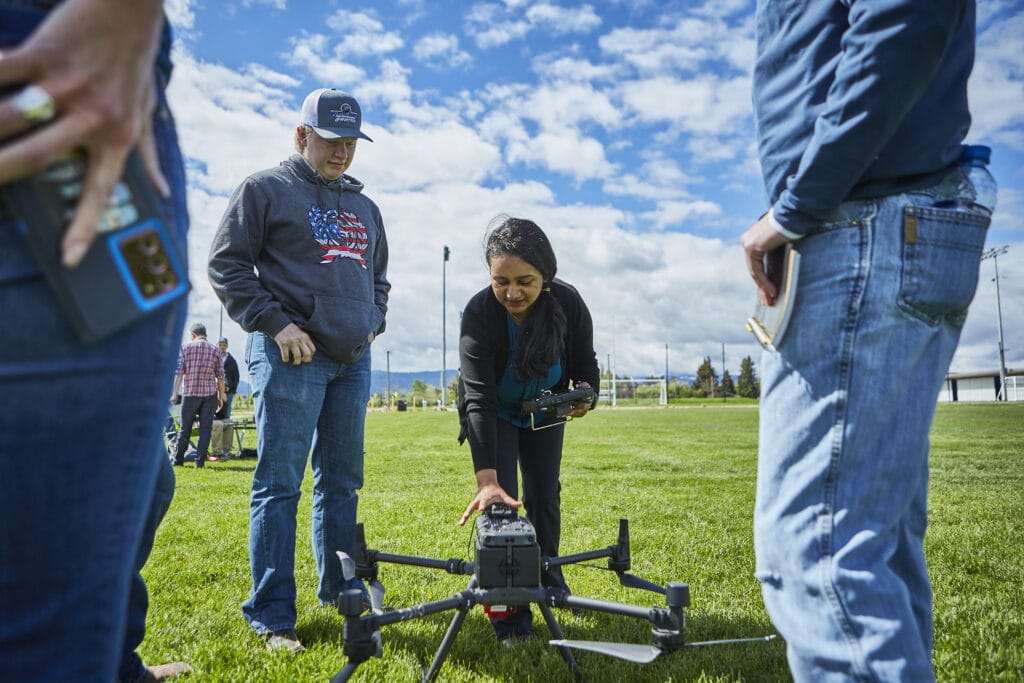 Matthew Slivka, a sophomore majoring in crop science from Winifred, said the boot camp was a chance to define the future of agriculture and understand what opportunities are available — including which technologies and methods will work for him and his farm back home.
While Slivka's long-term goal is to work his family farm in Winifred, he hopes to work after graduation in myriad farming fields to learn things he can't learn on the farm, such as crop consulting and genetics research.
"My goal for signing up for this week was to gain an in-depth idea of precision ag so I can better understand and better predict what practices are going to survive through the trials and which ones won't pan out," he said. "I'm looking at this week as being given a tool belt and learning how to choose the best tools for each job rather than having to use all of the tools for every job."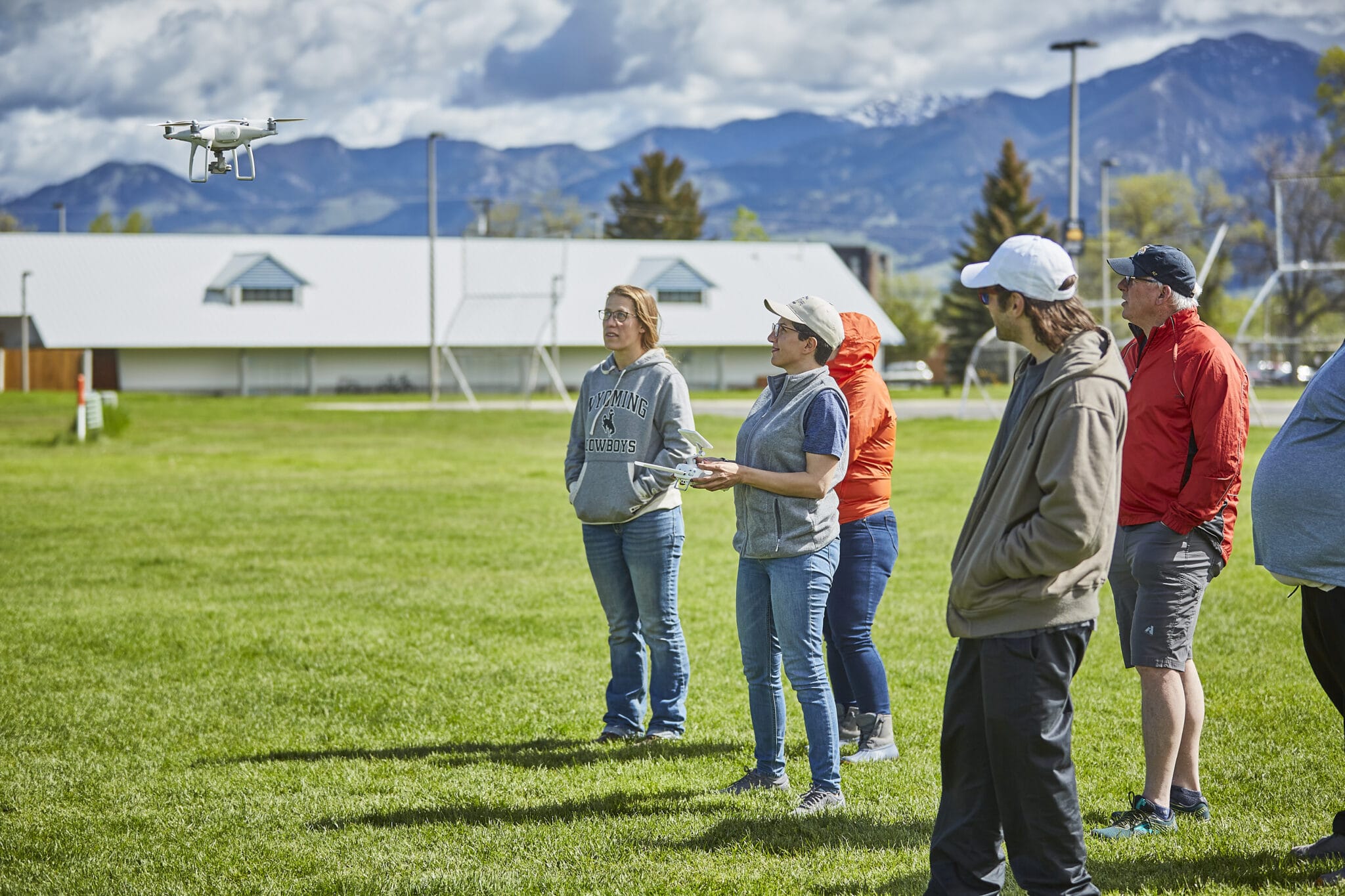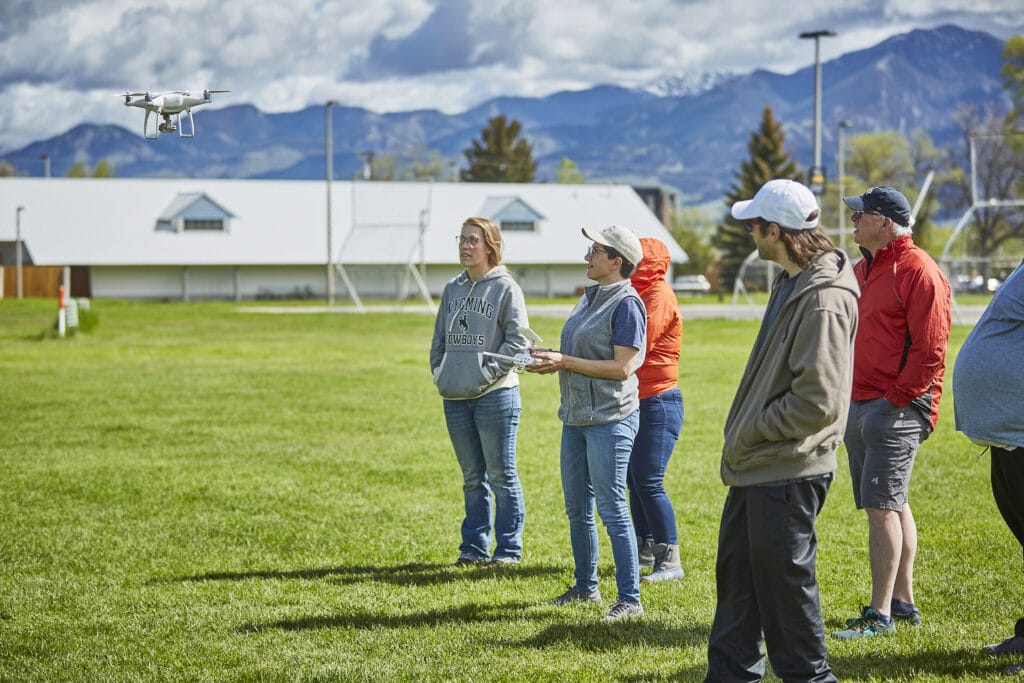 The College of Agriculture received a $1.5 million grant in 2020 from Northwest Farm Credit Services to develop a precision agriculture program. The college hired four precision agriculture faculty members and will offer courses in the subject this fall.
Riley Larson, a recent transfer to MSU from Dawson Community College, said one of her first acts as a new student in the Department of Agricultural and Technology Education was attending the boot camp.
A native of Conrad, Larson said one her favorite parts of the camp was flying drones to get an understanding of GPS technology. She also enjoyed a session on how to retrofit older farm equipment with new technology.
"We didn't have the fanciest equipment back home but getting to experience it here at MSU and experiencing what's possible is really cool," said Larson, who hopes to have a career as an Extension agent after graduation. "This tech expands your abilities on the family farm, commercial ranch or wherever you choose to implement it."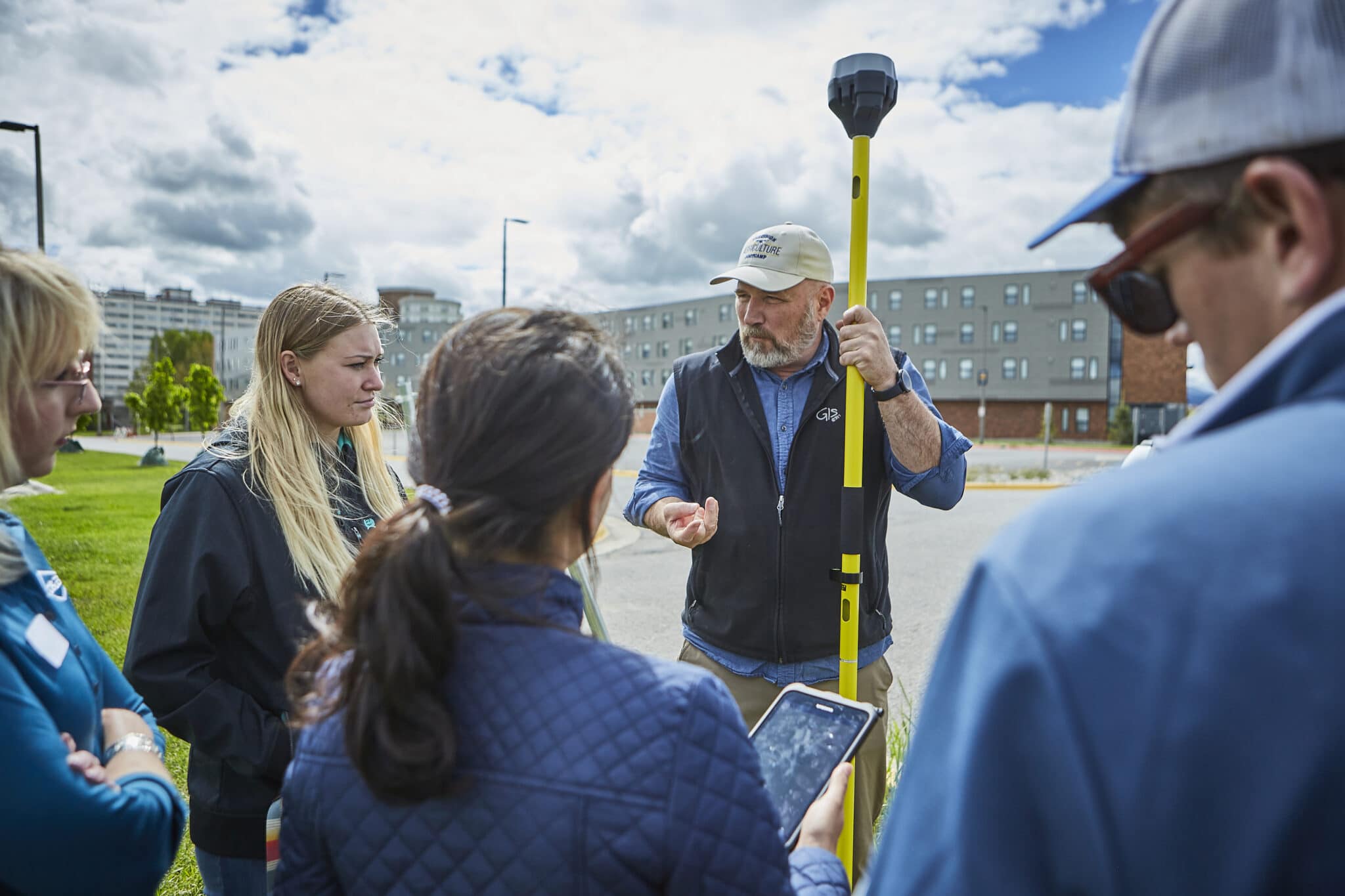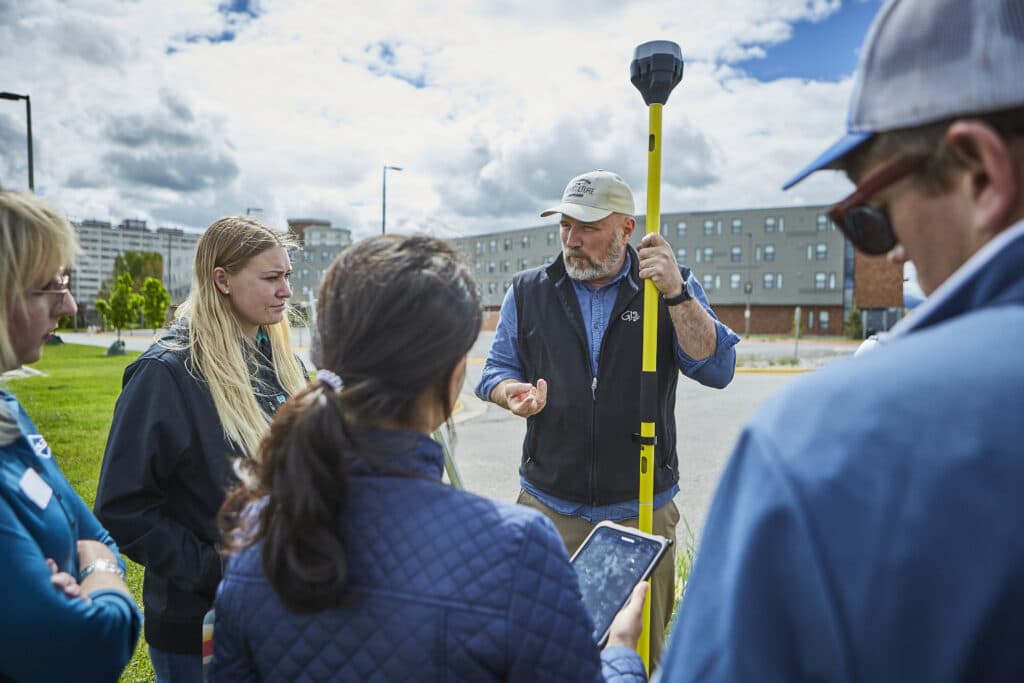 Gaurav Jha, a newly hired precision agriculture researcher at MSU, taught a boot camp section on soil variability and highlighted the different sensors for testing. He said he not only enjoyed working with the diverse students and producers but also learned from the other presenters and attendees.
"Until now I was in my own shell, working with my own precision ag team. But bringing this holistic approach to the topic is very helpful," Jha said. "For me, the boot camp has allowed me to be not just a teacher but a student, as well."
Dyer said MSU would like to make the boot camp an annual event and hopes to invite even more growers and producers from across the state to learn more about the future of farming.
"I am so pleased with the success of our first precision agriculture boot camp. Our faculty are experts in their respective fields and our participants were learning from the best," said Sreekala Bajwa, vice president of agriculture and dean of the College of Agriculture. "This boot camp is a perfect example of our land-grant university mission to educate our students and the state of Montana and give them the vital knowledge to keep their family farms and businesses ahead of the curve."
###
MSU News Service