The Montana Stockgrowers Association (MSGA) wrapped up a two-day field day in partnership with the U.S. Forest Service (USFS) and Montana Fish, Wildlife and Parks (FWP). Over 50 participants from MSGA, USFS, USDA APHIS Wildlife Services, U.S. Fish and Wildlife Services, Governor Gianforte's Office, FWP, Montana Department of Livestock, and Department Natural Resources and Conservation participated in the two-day event hosted at the Wall Creek Wildlife Management Area (WMA) outside of Ennis.
"There is nothing more valuable than bringing partners together to have in-person dialogue about the successes and challenges facing ranchers who have livestock that graze on public lands," noted MSGA President Jim Steinbeisser. "Over the last three years, MSGA has made a commitment to build working relations with federal partners like the Forest Service. Since then, we have been dedicated to holding bi-annual meetings with leadership teams to move forward public land grazing."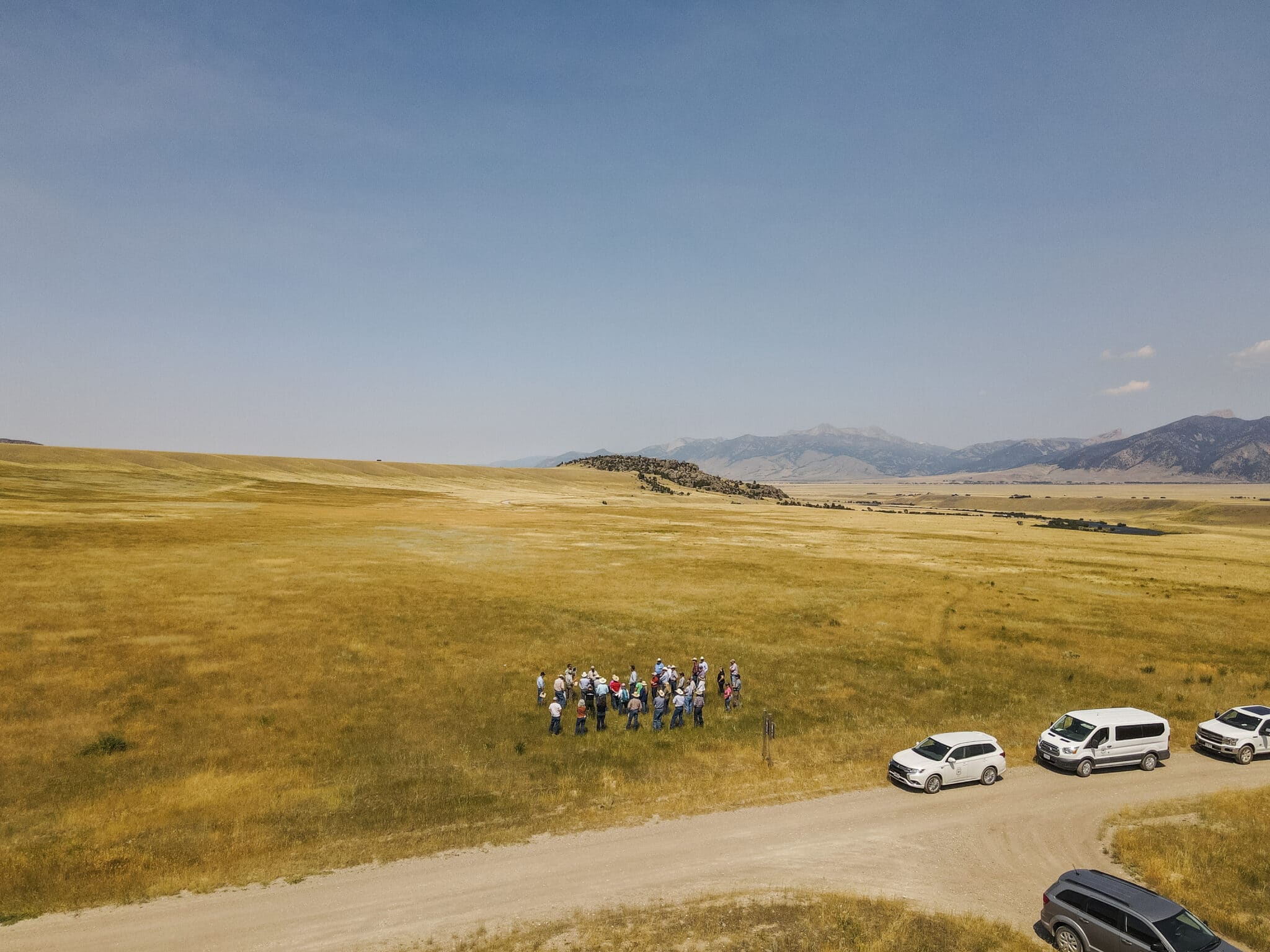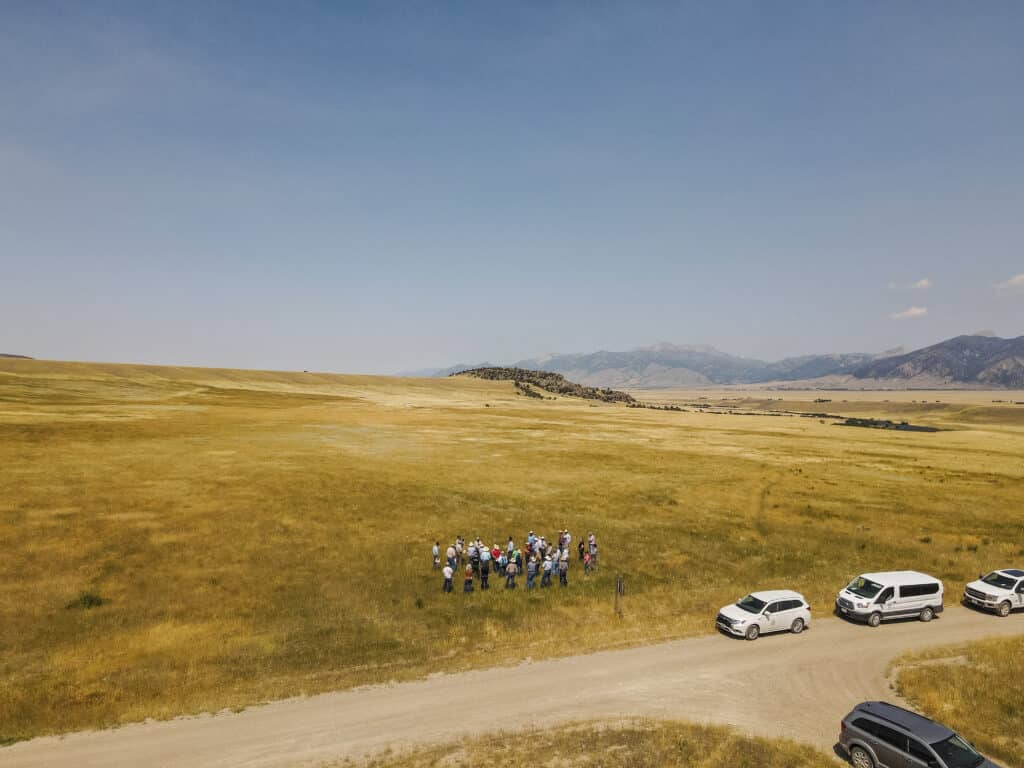 The Madison District of the Beaverhead-Deerlodge National Forest lends itself to be an ideal tour location to highlight a variety of land management issues. Grazing permittee, Gary Gustafson, along with current and former staff from FWP and USFS toured the group through four stops within the WMA.
The tour highlighted the history of the WMA, showcased the positive impacts grazing has contributed over the past 60 years, exhibited the excellent work and importance of public-private partnerships as it relates to public land grazing, showed range exclosures comparisons, and emphasized management tools like timber management, fire, and addressing conifer encroachment.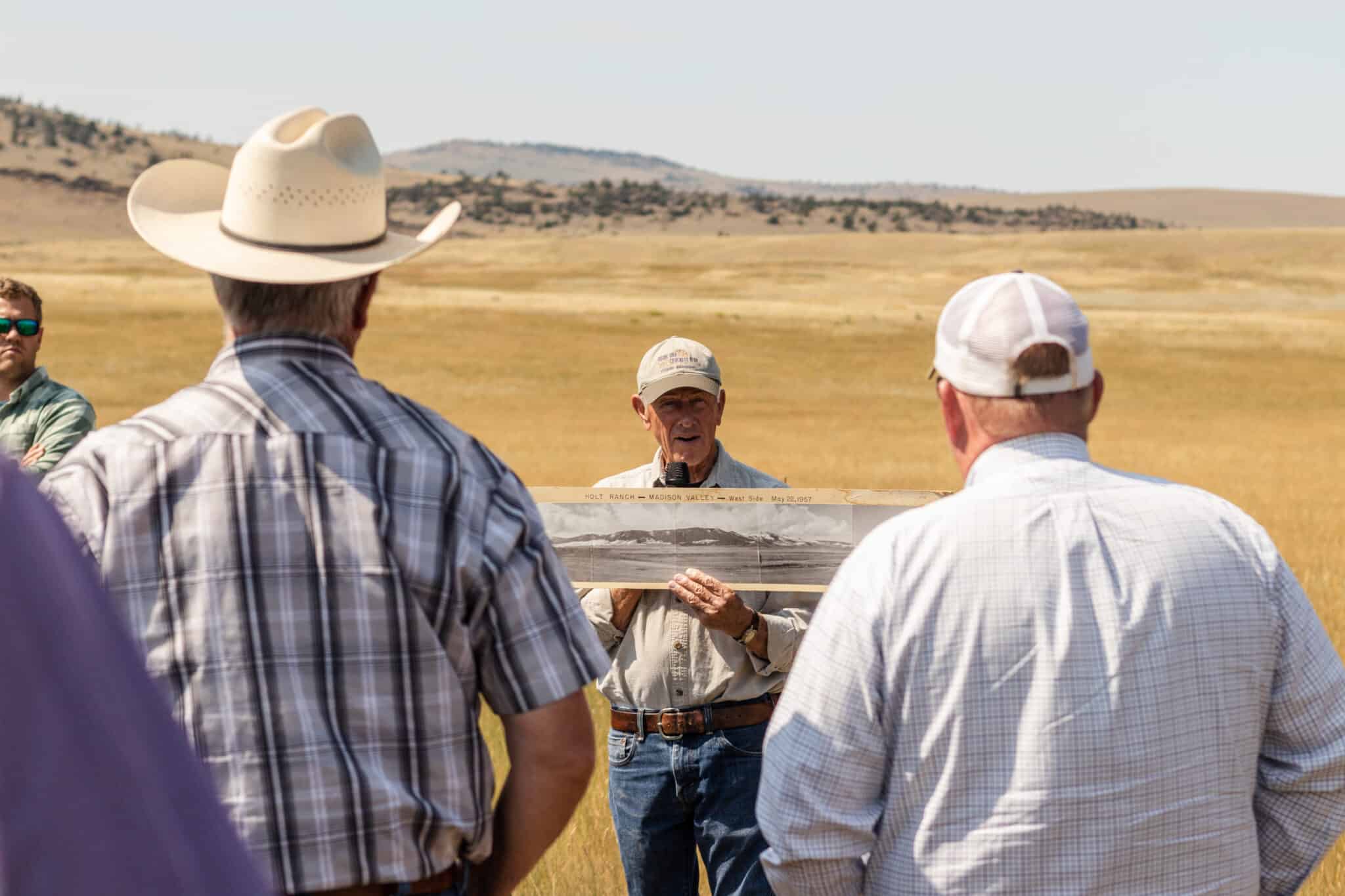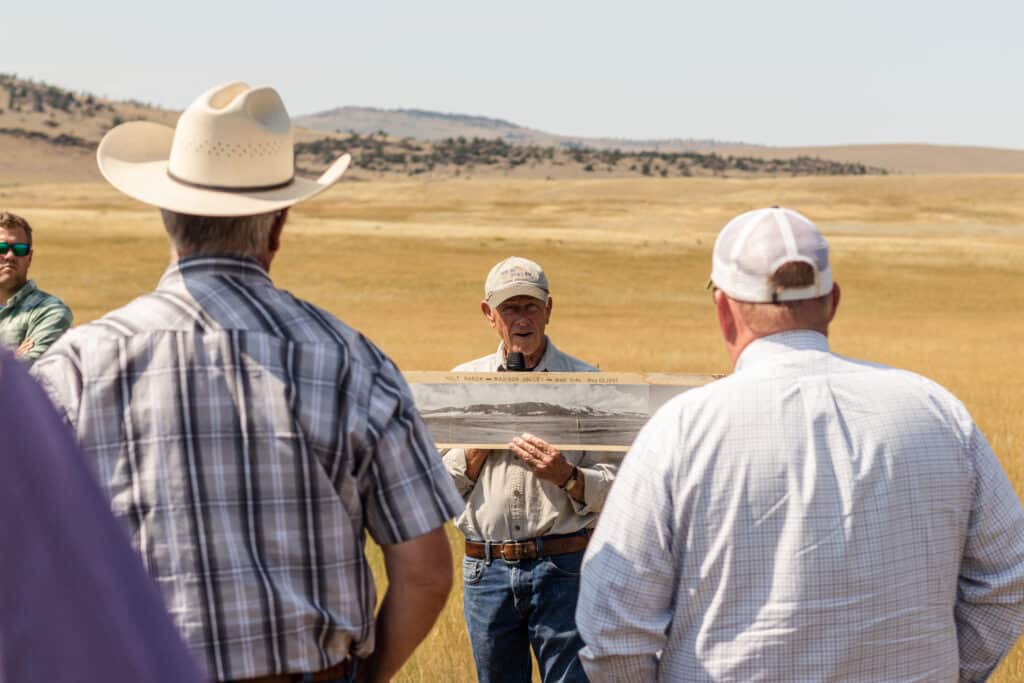 The importance of rangeland monitoring was a recurring theme throughout the two-day conversion. Photographs have played a key role in showing the positive impacts cattle grazing has had for rangeland. Participants were able to compare rangeland monitoring photographs that dated back to the 1950's to the current conditions of the range. Through the photographs, evidence of improved range health, thriving riparian area, and excellent wildlife habitat were clear. The tour concluded on the second day with a roundtable discussion of participants.
"Ranchers have a great story to share about the positive impacts cattle grazing can provide on public lands. I encourage all ranchers to take more photos. As they say, pictures are worth a thousand words," shared Steinbeisser.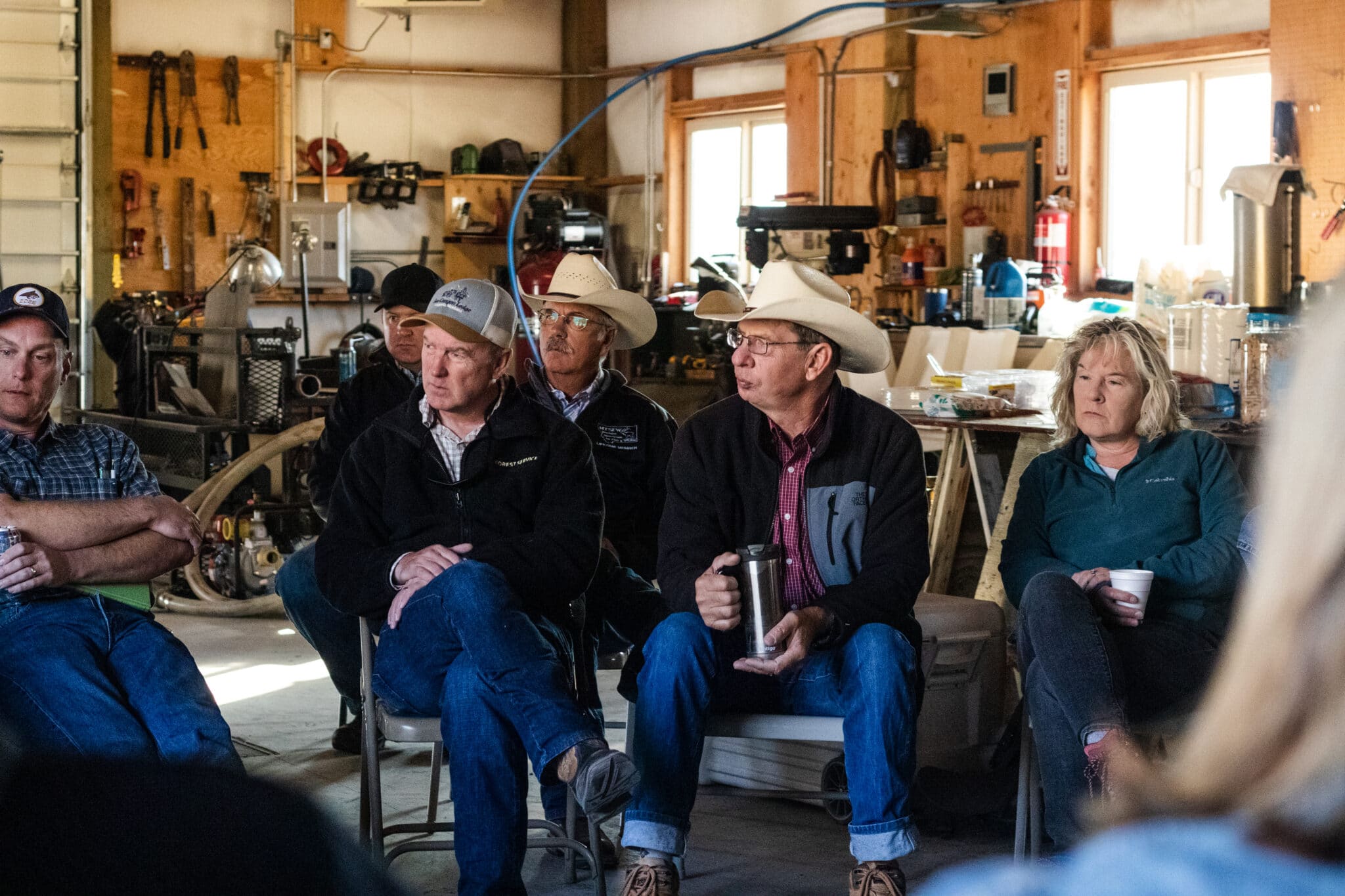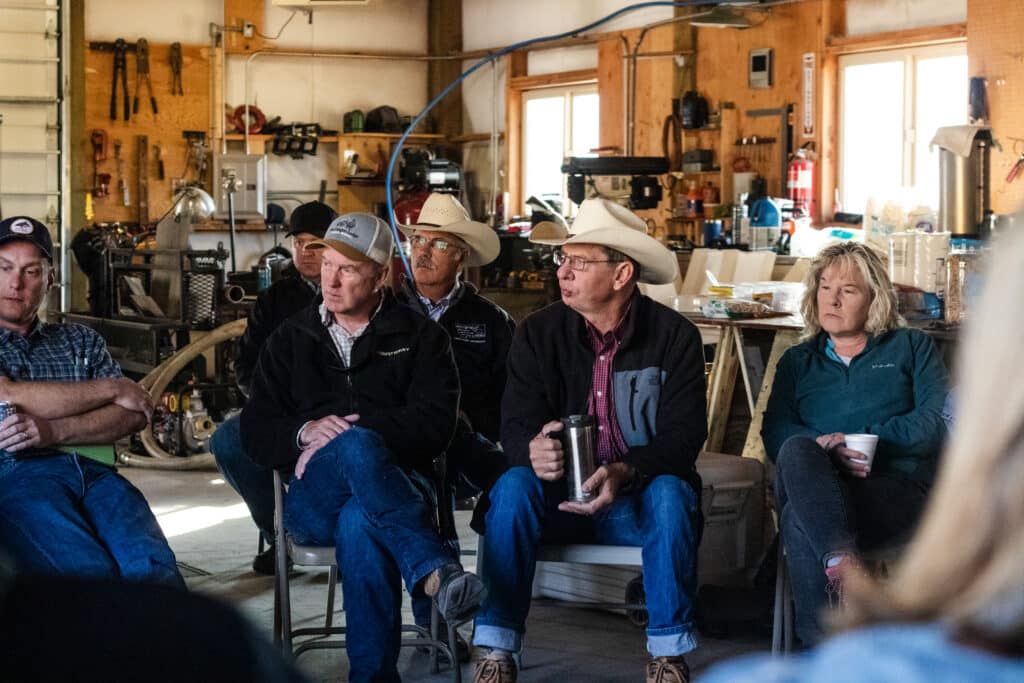 ###
Photo Credit: Montana Stockgrowers Association