Great Falls, MT-Montana Farmers Union is pleased to announce it is the recipient of a $150,000 Montana Meat Processing Infrastructure Grant (MMPIG) which is funded by Coronavirus relief funds. The funds will be used to purchase a mobile harvest unit (MHU). Montana Farmers Union and Farmers Union partners in North Dakota, South Dakota, Minnesota, Wisconsin and Farmers Union Enterprise (FUE) will each invest an addition $150,000 to purchase and setup the MHU as a cooperative.
This cooperative will benefit Montana producers and butchers by providing the ability to harvest livestock that will be USDA inspected and for sale. During the pandemic millions of consumers are looking for sources of beef and pork to feed their families.  Montana livestock harvest facilities are being over-run and are booked out well into 2021.  Producers are forced to hold onto livestock or ship out-of-state to a corporate monopoly.  Consumers are being rationed meat at the stores and struggle to find local access to meat.
Governor Bullock saw the need for additional meat processing capacity in Montana and for that reason designated some of the CARES Act dollars to upgrade and increase meat processing in Montana.  Most processing facilities are struggling to find skilled workers to increase their capacity.  Montana Farmers Union is working with MSUN to develop a meat processing curriculum utilizing the MHU. This program would be the first ever meat processing curriculum in the country that teaches meat processing from harvest to retail utilizing the mobile processing unit. MSU Northern students who enroll in the program would earn anywhere from a one-year certificate to a bachelor's degree with a focus on business management and marketing. These courses will provide opportunities for student to join the meat processing industry as butchers, managers or inspectors and will be the first of its kind in the USA.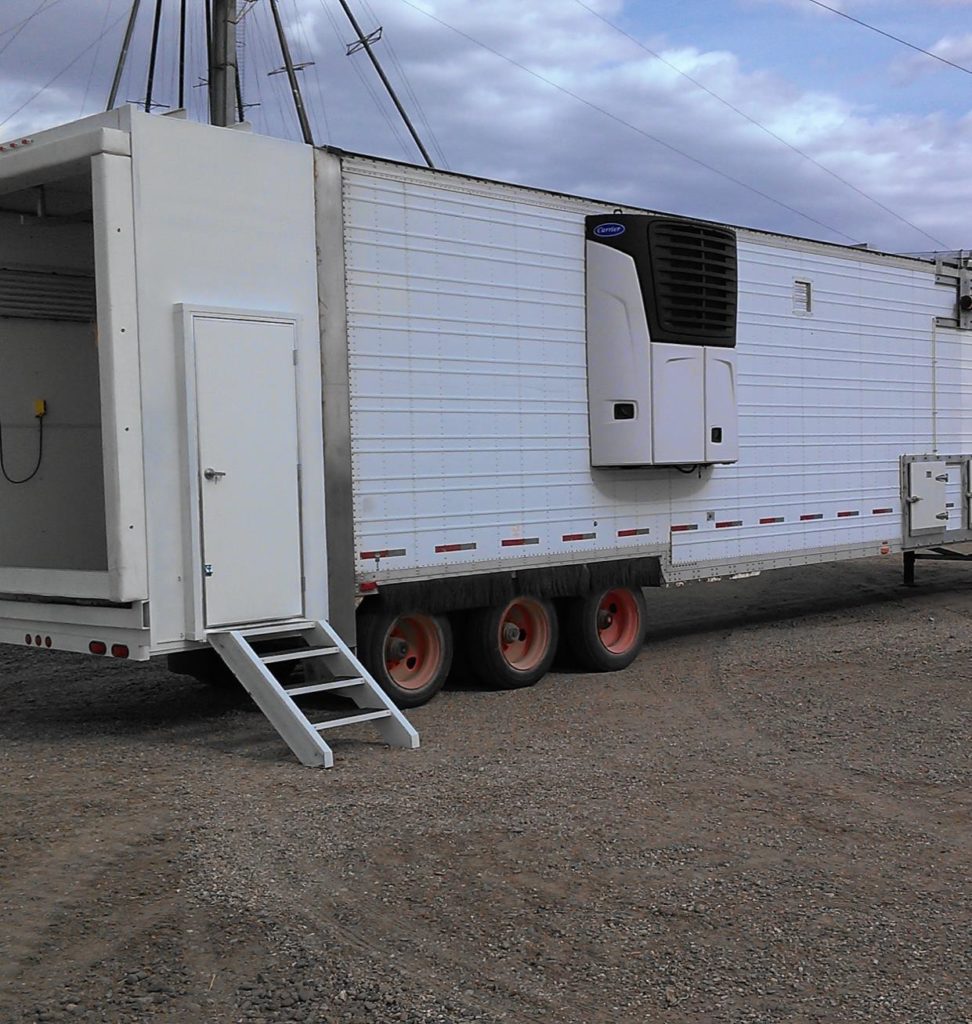 "We appreciate Governor Bullock's commitment to help Montana ranchers and meat processors by awarding Montana Farmers Union with a Montana Meat Processing Infrastructure Grant (MMPIG)," said Walter Schweitzer, President of Montana Farmers Union. "The MMPIG coupled with funds from FUE will help make this cooperative project a reality. Now more than ever it is critical to build the infrastructure necessary to increase local meat processing. Cooperative projects like this one will help achieve food security, which is a key to building a more resilient food system."
MFU hopes to have the MHU operational by early next spring. MSUN plans to have a curriculum in place by fall semester 2021.
###
Montana Farmers Union