The first day of school may come as a relief to some parents or maybe just an additional chore and as a shock to some students as they try to adjusts to new schedules and homework.  But in Hereford, South Dakota, it's become a celebration.
Every year for the first day of school, students at this rural school located about 40 miles east of Rapid City,  saddle up their horses and ride to school along with their parents, teachers and even several grandparents.  Students start out from home, some as far out as 6 miles from the school, while other trailer in the horses a little closer.  Some kids ride on their own, other are lead or with another rider, but everyone gets to participate.
"It's become something of a tradition and one the students really look forward to,"  said Terri Barry, the kindergarden through 4th grade teacher who has been teaching in this school district for the last 34 years.
"Many of these students' parents used to occasionally ride their horses to school throughout the year, and this was a way to pass on the experience to their children."
The parents decided on the first day of school for 'riding your horse to school day' and they've kept it up for the last 11 years.
Currently there are 18 students enrolled in this small rural school but they sure know how to celebrate their rural roots and community in a big way.  Here at Northern Ag Network we especially loved the picture of the student who convinced his horse to check out the classrooms!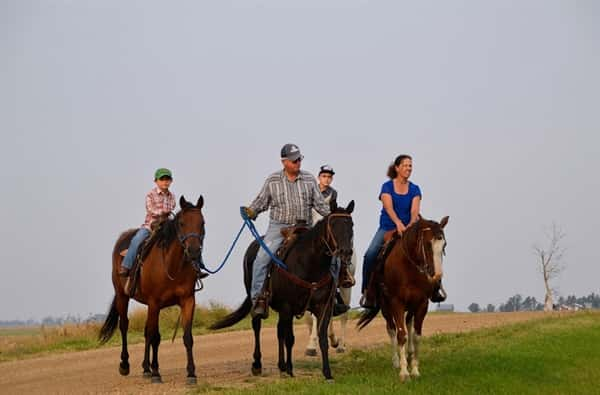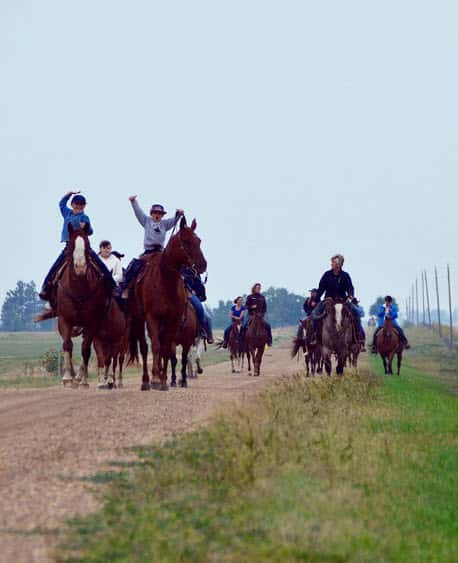 You can check out more of the great photos taken by Kris Hubbard HERE.
© Northern Ag Network 2015