Often when agricultural careers are mentioned, production agriculture comes to mind—those who work daily growing crops and raising livestock. However, many other careers center around agricultural practices.
On October 12, members of the Yellowstone County Farm Bureau Young Farmers and Ranchers Committee hosted a tour for FFA students in the county to highlight several unique agricultural careers.
"We thought it was important that students in the FFA program could start to connect the dots between what they do for FFA projects and being part of the agricultural industry," said Lindsay Harper, who serves on the YCFB YF&R Committee and is a high school ag teacher in Lockwood. "We considered this a career day where the agricultural teachers and FFA advisors would show the FFA students inspiring options for career choices."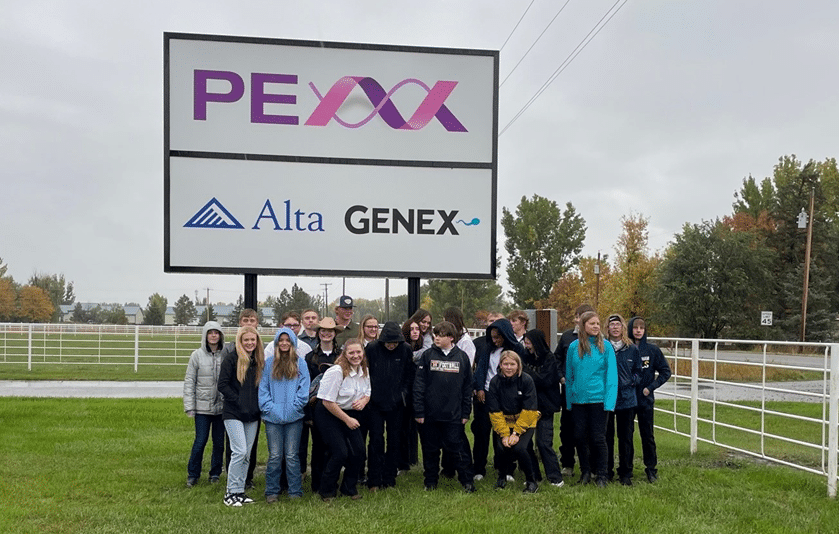 The first stop of the tour was Peak Genetics, formerly Genex, west of Billings. Peak's team specializes in both dairy and beef cattle genetics, semen production, quality control, cattle management and research and development. Jobs range from a lab technician to livestock specialist, data analysis and more.
Rook Eastlick, who is in his third year of FFA, said he found the tours interesting because "they showed a wide span of different careers you can go into other than being a farmer or rancher. There are many more options to getting involved in careers that focus on agriculture. There is a lot of new technology being used in agriculture today, even when working with the mechanical aspect of ag."
Eastlick found Peak Genetics fascinating, as he spends time helping on his grandfather's ranch in Laurel. "It was interesting to see how they track the cattle genetics. Ranching and cattle are a big part of my life and have built me into who I am today."
Following Peak Genetics west of Billings, the group of 40 traveled south of downtown Billings to Montana Equine, a full-service veterinary clinic. Their veterinarians handle a variety of equine health issues from lameness and reproductive medicine to surgery, internal medicine and preventive care.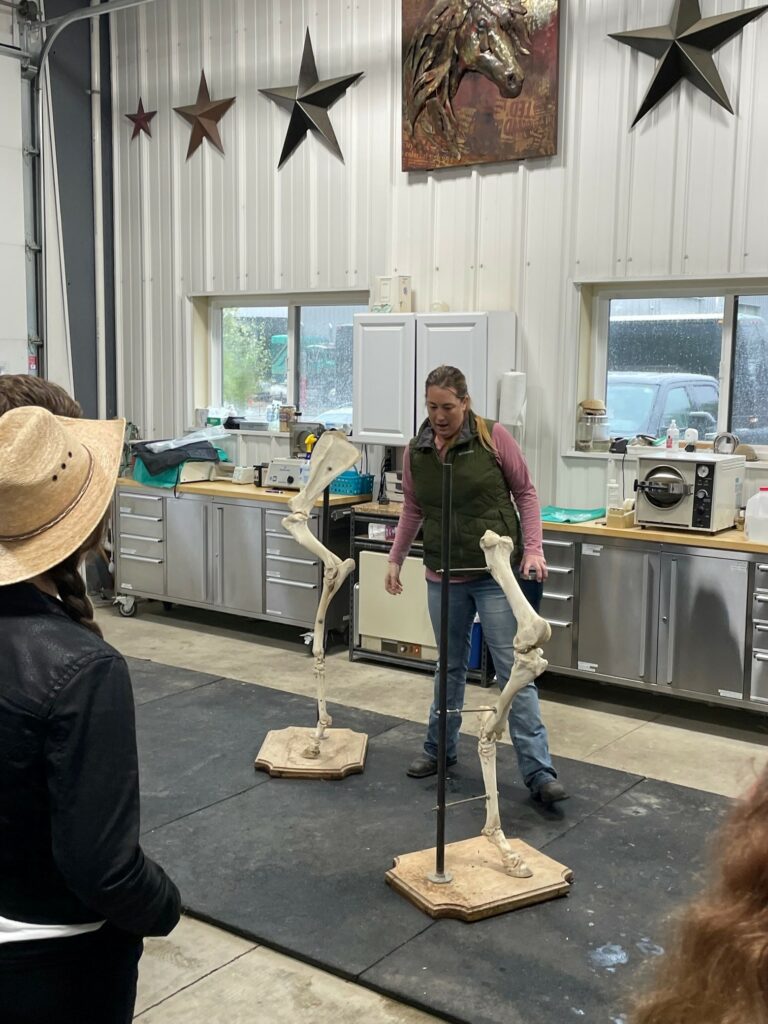 Kenna Manweiler is in her second year of FFA and especially enjoyed the Montana Equine visit. "We saw a wide range of what you can do for horse and animal care. The staff at Montana Equine explained that we can take what we learn in school and adapt that to the experiences you can have working at a veterinary clinic."
Montana Equine offers educational opportunities and continuing educational courses and offers internships and externships for vet technicians and undergraduate students with equine studies to give students with more intensive training.
The final stop was the Miller Coors Beverage Company and grain elevators in Huntley. That location contracts, purchases, processes and ships malt barley for Miller Coors in the U.S. The students observed the process first-hand starting from when farmers unload barley at the facility.
The grain is first tested when it arrives for quality, and then samples are tested in the lab to check for other factors and to ensure the seed is viable. After testing, the grain is loaded into rail cars destined for Coors breweries. The students learned about careers offered at the facility, including knowledge about using drones to fly over the farm fields and seasonal work during the fall harvest when the facility is especially busy with the lab testing the grain.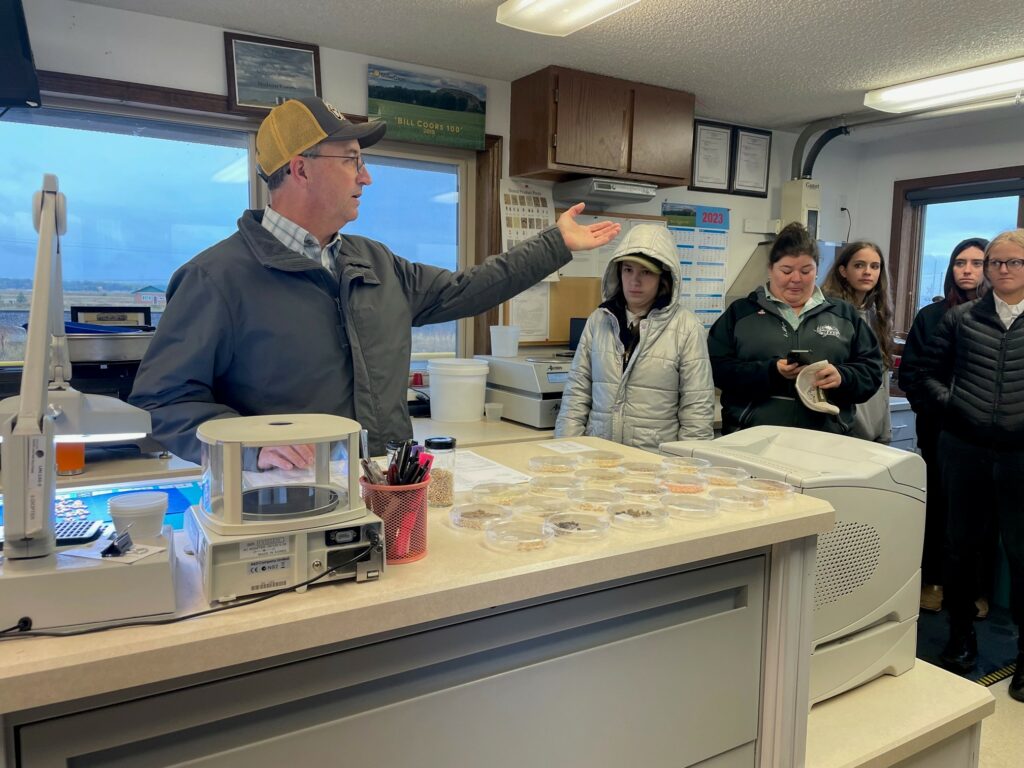 "This event provided an excellent opportunity for FFA students to see different aspects of business that are considered agriculture," said Drange. "The tour went well and the students received a lot of information. We planned it so that these tours correspond as an FFA Career Development Event. We focused this year on livestock and genetics, equine veterinary science and agronomy. The feedback we received from teachers was that they really appreciated what we did with this tour. Our Yellowstone County Farm Bureau Young Farmers & Ranchers Committee hopes to make this FFA tour an annual event, and next year we will focus on three different CDE topics."
###
MFBF