The Wyoming Wool Growers Board received a notice from Amy Hendrickson of her intention to resign as WWGA's Executive Director effective March 31.
Amy has been an asset to their organization over the past 8+ years and she will be missed. WWGA respect her decision and wish her all the best in her future endeavors. Amy has committed to helping make the transition as smooth as possible.
A search committee has been formed and is currently accepting applications. WWGA says they will be posting the job opening soon on several media and social media outlets. WWGA also plans to recognize Amy and her many contributions to the organization soon…stay tuned for details!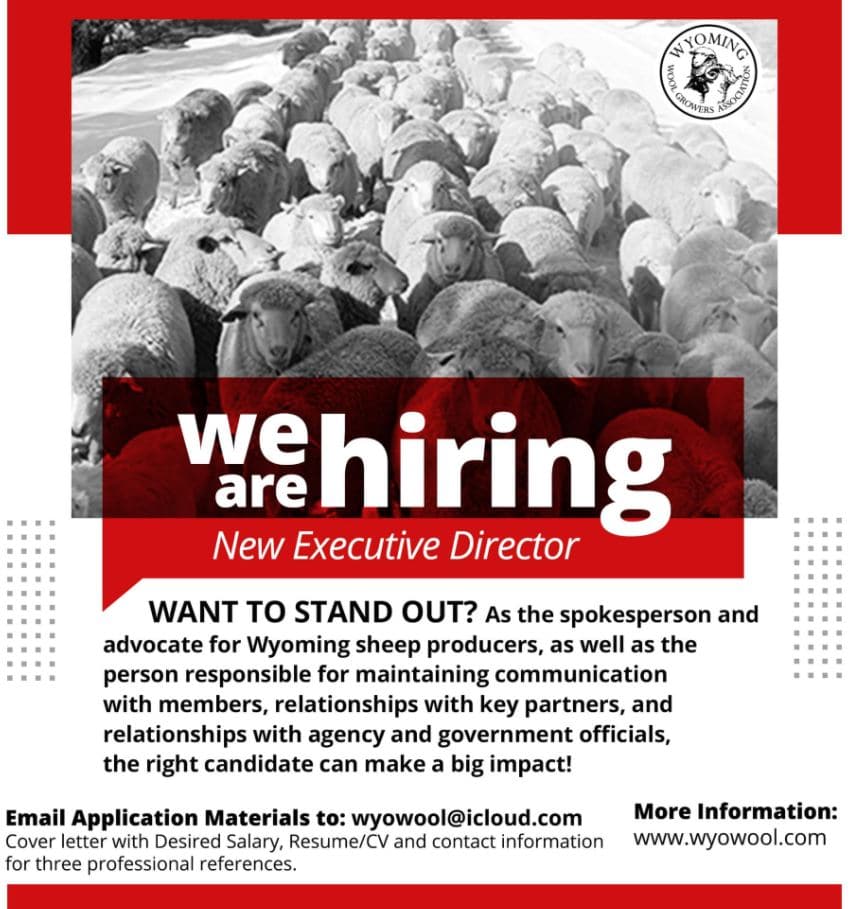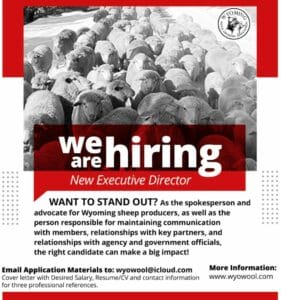 The mission of the WWGA is to assist or support its members in any appropriate activity that would benefit them in the business of sheep, lamb and wool, goat or livestock production in the state of Wyoming and in the management and enhancement of Wyoming's natural resource base. In furtherance of this mission, the following are the stated objectives of the WWGA:
To protect, preserve, promote and enhance the sheep, lamb, wool, goat and livestock industries of Wyoming, as well as the ranching communities and lifestyle of Wyoming and the West.
To care for, enhance and add value to the natural resources of the state of Wyoming.
Details of the job description can be found here.
####
WWGA – 2022