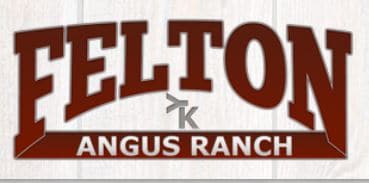 49th Annual Felton Angus Ranch Production Sale
Join Felton Angus Ranch on TUESDAY February 15th for their 49th Annual Production sale at the ranch near Springdale, MT. Offering 350 head of angus including; 135 two-year-old bulls, 60 sixteen month old bulls, 50 bred heifers and 100 replacement heifers.
Powerful, athletic, high weaning weight bulls ready to go to work for you! Working class bulls for the working class rancher.