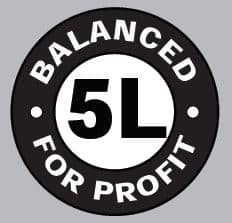 5L Bull Sale
April 14, 2023 – High Noon.- At the Ranch
RED & BLACK ANGUS, CHAROLAIS, & SIMANGUS HYBRID BULLS
FEED EFFICIENCY TESTED  |  PAP TESTED | VOLUME DISCOUNTS
FREE TRUCKING (MIN. PURCHASE REQUIRED) | FIRST SEASON BULL WARRANTY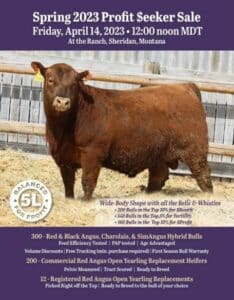 PLENTY OF WAYS TO BID:
 On-Site Bidders: All bulls will be on display to look at before the sale as well as all day sale day.
Conference Line Bidding Please call Larisa Oldenburger for conference line instructions and bidder number before 10am on Sale Day. 406-596-1205

Internet Bidding will be available through DV Auction.  Make sure to be approved for bidding prior to the sale beginning.