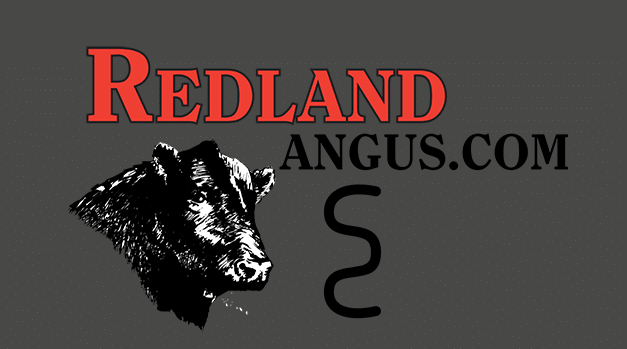 Redland Angus Bull Sale
November 18th, 2023 @ 1:00 P.M.
Buffalo, WY
Northern Livestock Video will be broadcasting the sale via the internet at www.cattleusa.com
Ranch Number: 307-347-2270
BIDS: Prior to the sale, bids can be phoned in to Kendrick
Redland at (home) (307)347-2270 or (mobile Phone)
(307)250-8625. After November 16, you can also reach
Kendrick at (307)250-8625, Sharon at (307)272-0142 or
Jordan at (307)272-9852 or in the evenings at Comfort Inn
(307)684-9564.
DELIVERY: Free delivery on bulls up to 1000 miles to
INSPECTION: Cattle available for viewing at Buffalo
Livestock Auction from November 16 until the sale.
LUNCH: Complimentary lunch at 11:00 am.
PAP TESTED: All bulls have been PAP Tested. All bulls
have been exposed to elevations ranging from 7500- 8400
feet.
SALE TIME: 1:00 pm.
SUPPLEMENT SHEET: Scrotal measurements and
current weights will be available sale day on a supplement
sheet and can be viewed Online at www.redlandangus.
com.