75th Annual Montana Winter Fair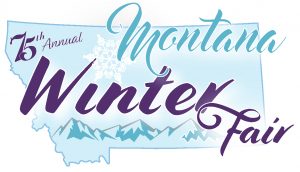 In 2020, Montana Winter Fair celebrates 75 years of promoting Montana agriculture and our enviable Western way of life.  With over 25 events, Montana Winter Fair, takes place at several locations throughout town  January 18-26, 2020.  These events showcase the strong ties we have to our rural agricultural lifestyle here in Central Montana.
If you're feeling up for a challenge, check out the Ski joring (new!), Ranch Sorting Clinic & Competition, Arm Wrestling, Chess Tournament (new!) & Polar Plunge. If you'd like to keep the kids busy, be sure to take in the Stick Horse Rodeo, Old McDonald's Barn, Youth Beef Show and the Meet & Greet with the Ice Queen and her Crystal Court.
Savor the Flavor of Montana (new!), Dutch Oven cooking, and Chili & Cinnamon Roll competitions will tempt your tummies, while the Open Fiddle Contest, Quilt Show & Workshops, Fiber Arts Show & Workshops and Re-creations Show and Sale bring an artistic flair to the fair.
Highlights of the fair include the Trade Show, which brings vendors from around the state to showcase their wares, and the Night Show featuring the High Country Cowboys!
We invite you to join your neighbors this year in Lewistown at the 75th Montana Winter Fair, January 18-26, 2020. It's a great cure for cabin fever!