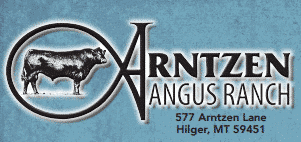 Bobcat Angus 16th Annual Production Sale
Join the Ratzburg family for the 16th Annual Bobcat Angus Production Sale January 30th at Western Livestock in Great Falls, MT!
1,120 head sell! Bulls from trusted sires Bobcat Blue Sky, Circle L Gus, Mytty Natural as well as a few new progeny from Connealy Emerald and Jindra Megahit. Big, stout clean made bulls with high maternal traits that pass on to their commercial females.
Sale begins at 12:30 pm and lunch will be served at 11:30 am.
For more information click here.