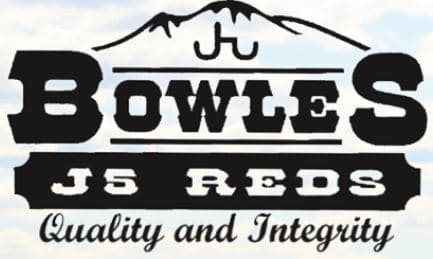 Bowles J5 Reds 17th Annual Production Sale
1pm, Thursday, April 7th at Glasgow Stockyards, Bowles J5 Red's sells 50 registered Red Angus Yearling bulls, 30 yearling heifers and 15 bred cows, calving late April.
Bowles J5 develops their cattle at the ranch ensuring their disposition and structure. These bulls are range ready, balanced and ready to go to work in your herd. Featuring sons and daughters of J 5 Thriller, 5 L Merlin Pride and Beckton Likeable!