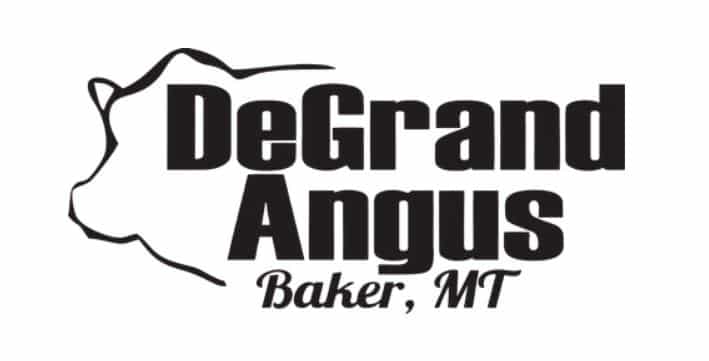 DeGrand Angus Bull Sale
April 21, 2023
Lunch: 12pm | Sale: 1pm
Fallon County Fairgrounds – Baker, MT
A four-year guarantee on a bull…well that's almost unheard of!
But at DeGrand Angus that's just one of the ways they're raising the bar…. Balanced, moderate framed bulls capable of lasting longer, and taking tougher conditions!
This year DeGrand Angus will be selling 108 easy keeping registered yearling Black Angus bulls out of sires like Justified, Capitalist, Special Focus and Confidence Plus!
See the bar set higher with DeGrand Angus on Friday, April 21st at the Fallon County Fairgrounds in Baker, Montana.
For more information click here.
If you can't make it to the sale, please call SALE DAY PHONES:
Kathy DeGrand: 406-975-8862
Amanda DeGrand: 406-978-6423
Angela DeGrand: 406-975-6667
Andrea Koenigsfeld: 406-978-2610
Justin Koenigsfeld: 406-891-0020
Javon DeGrand: 406-351-9616
Tarin DeGrand: 406-975-8276