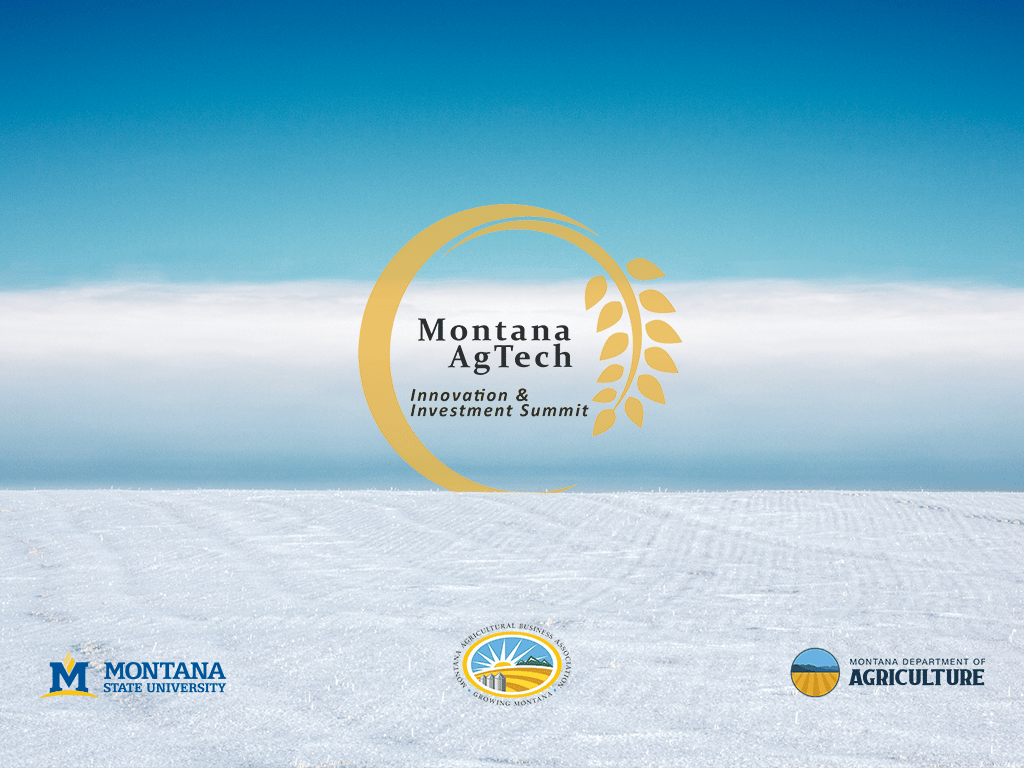 Inaugural Montana Ag Tech Innovation and Investment Summit
The Montana Department of Agriculture, Montana State University, Montana Agricultural Business Association, and Montana Agricultural Business Foundation announce the inaugural Montana AgTech Innovation & Investment Summit set for January 24, 2023, in Great Falls, MT.
The Summit is calling for applications to all interested Ag focused businesses. Application options include both the Montana Agricultural Speed-Pitch Competition and those interested in a vendor booth to advertise goods and services.
The speed pitch session consists of innovators and start-ups pitching their new and dynamic solution for 60 seconds from the event's main stage. More details below or at https://www.mtagtechinvest.io/pitch-competition.
Competition Benefits and Supports
The finalists in the competition will compete for $50,000 of grant money and will receive mentorship support to develop their live pitch for the competition.
Competition
The competition will be a "Pitch Arena". Each competitor will have a booth and 1 minute to pitch their product to the audience. Judging will be done by everyone present at the summit. After each pitch has been given, there will be an hour for everyone to visit each table. Three awards will be given. ($25,000 for first prize, $15, 000 for second prize, and $10,000 for third)
Competition Timeline
December 14, 2022 –      applications open (https://airtable.com/shr6nyGrLx3NKetNl)
December 31, 2022 –      applications close
January 6, 2023 –              finalists selected and notified
January 20, 2023 –           finalists work with mentors and pitch coaches
January 24, 2023 –           Summit and Pitch Competition
Eligibility
The Competition is open to all companies based in Montana or affiliated with a Montana business that strengthen and diversify Montana's agricultural industry.
Energy products, including but not limited to ethanol, produced from corn, sorghum, or agricultural byproducts.
Fibers, including but not limited to fiber crops, such as wool, hemp, and flax.
Livestock feed, including but not limited to hay, silage, or feed grains.
Processes that improve the development, growth, production, distribution, delivery, or processing of agricultural crop and livestock commodities; and food, including but not limited to fruits, vegetables, grains, beef, lamb, dairy, and poultry, processed for distribution.
More details and information on the "Pitch Arena" and competition can be found at https://www.mtagtechinvest.io/pitch-competition.
Booth space is quantities are limited. Booth space will bring your business face to face with fellow innovators, entrepreneurs, agriculture producers, agricultural industry product development professionals, and capital investors. To secure a booth space or for more information please visit https://www.tickettailor.com/events/mtagtechsummit/805867.
Booth Space is available at $250 per vendor.