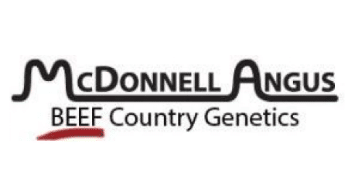 McDonnell Angus Bull Sale
The McDonnell Beef Country Bull Sale November 29th at Midland Bull Test, Columbus, Montana.
Selling 150 coming two-year-old and fall yearling angus bulls, 50 Registered Bred Heifers and 45 commercial angus bred heifers all bred to proven, maternally strong efficiency sires.
America's most proven efficiency program, with annual efficiency gains over one hundred and fifty dollars in the cow and up to 20 percent in the feedlot.
Sale at 1 pm November 29th.  Sale book and videos online at McDonnell beef country dot com!