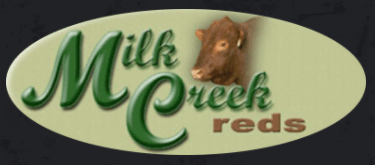 Milk Creek Reds Annual Bull Sale
Problem free cattle bred for stayability in your herd, cows that'll bred up every year and keep you in the cattle business… that's what you'll find at Milk Creek Reds!
Join the Ketchum family for their Milk Creek Reds annual bull sale March 19th at the ranch near Plevna, Montana. Offering 80 yearling red angus bulls bred to function efficiently.