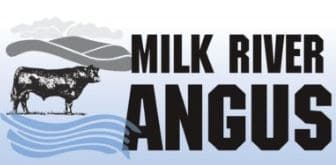 Milk River Angus
The annual Milk River Angus Bull Sale is your source for bulls on Montana's Hi-Line! Consignors include North Fork Angus, C Bar Angus, D H Registered Angus, Top Notch Angus, and Bryan Pike.
100 handpicked yearling Angus bulls sell, sons of bubs southern charm, J and J weigh up 294 and S A V Resource.
These bulls are fertility tested, ultrasounded and these bulls will LOVE your cows!
Milk River Angus bull sale April 21st, Bearpaw Livestock, Chinook. If you can't make the sale bid online with frontier live sale!
For more information click here.