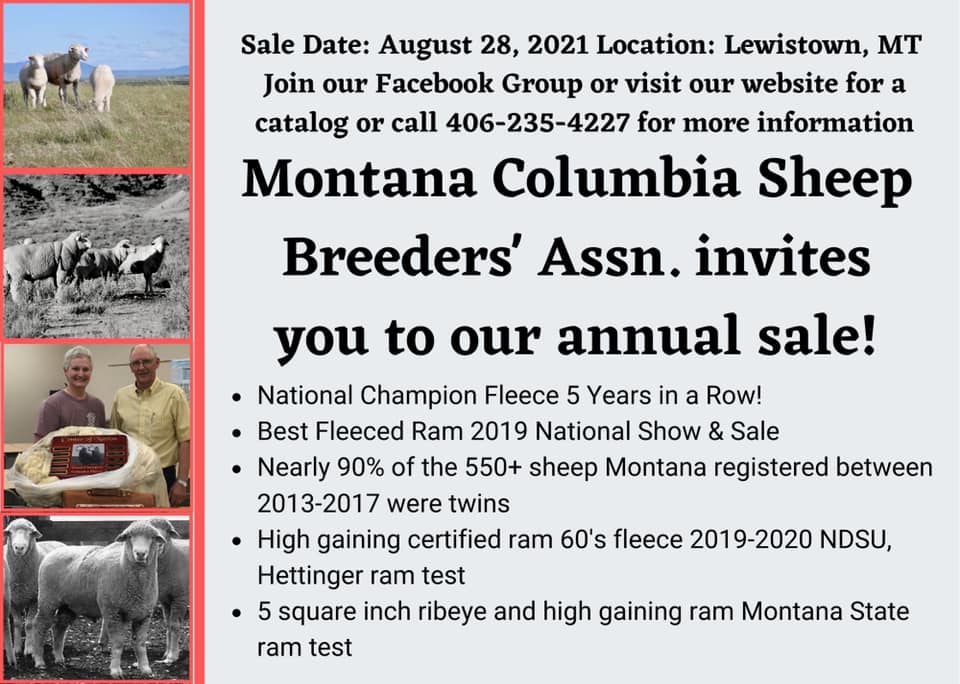 MT Columbia Sheep Breeders' Association Annual Sale
The Montana Columbia Sheep Breeders Association will be holding their annual Sheep Show and Sale on August 28, 2021 at the Fergus County Fairgrounds, in Lewistown, Montana. All sale animals will be at the sale barn on the 27th for sorting, weighing, and veterinarian checks. The show will begin on Saturday, August 28th at 9:30 am. Lunch will start at 11:30 and a presentation at 12:30 pm. The sale will begin at 2:00 pm, sale order is determined by placement in the show. We hope to see you there! 
Click here for more information.