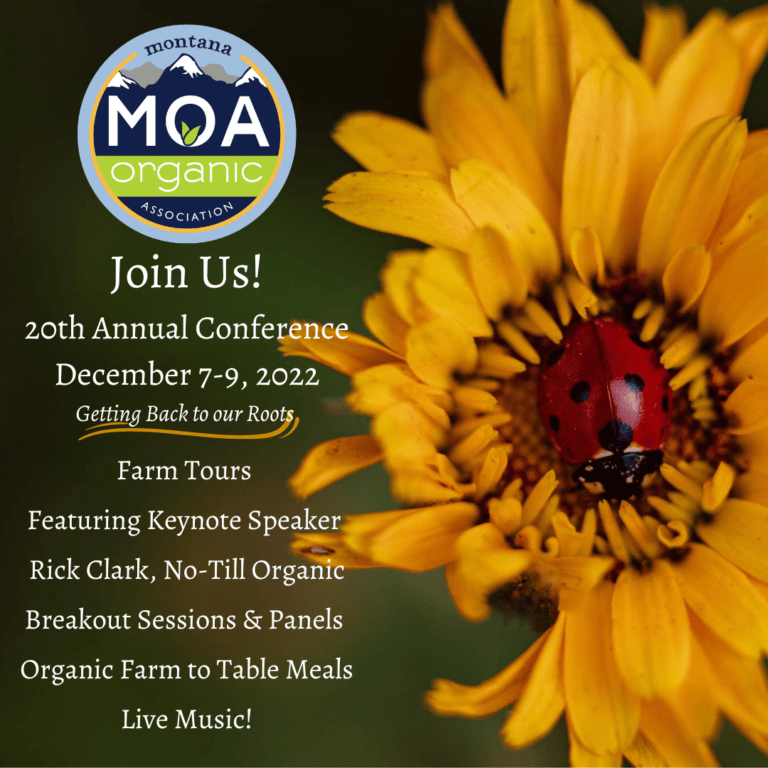 MT Organic Association's 2022 Conference
The 20th Annual MOA Conference and Member Meeting will be held December 8-9, 2022 at The Billings Convention Center in Billings. This event will be full of energetic speakers, lively discussions, and useful information for anyone in the organic industry.
The MOA Conference also offers numerous networking and learning opportunities, smart and innovative speakers, fun entertainment, and lots of great organic food. More than forty speakers over the two-day conference. MOA's famous auction will be led by Andy Schwab, Northern Ag Network. We are also looking for special unique auction items.
Visit the MOA website to get registered.