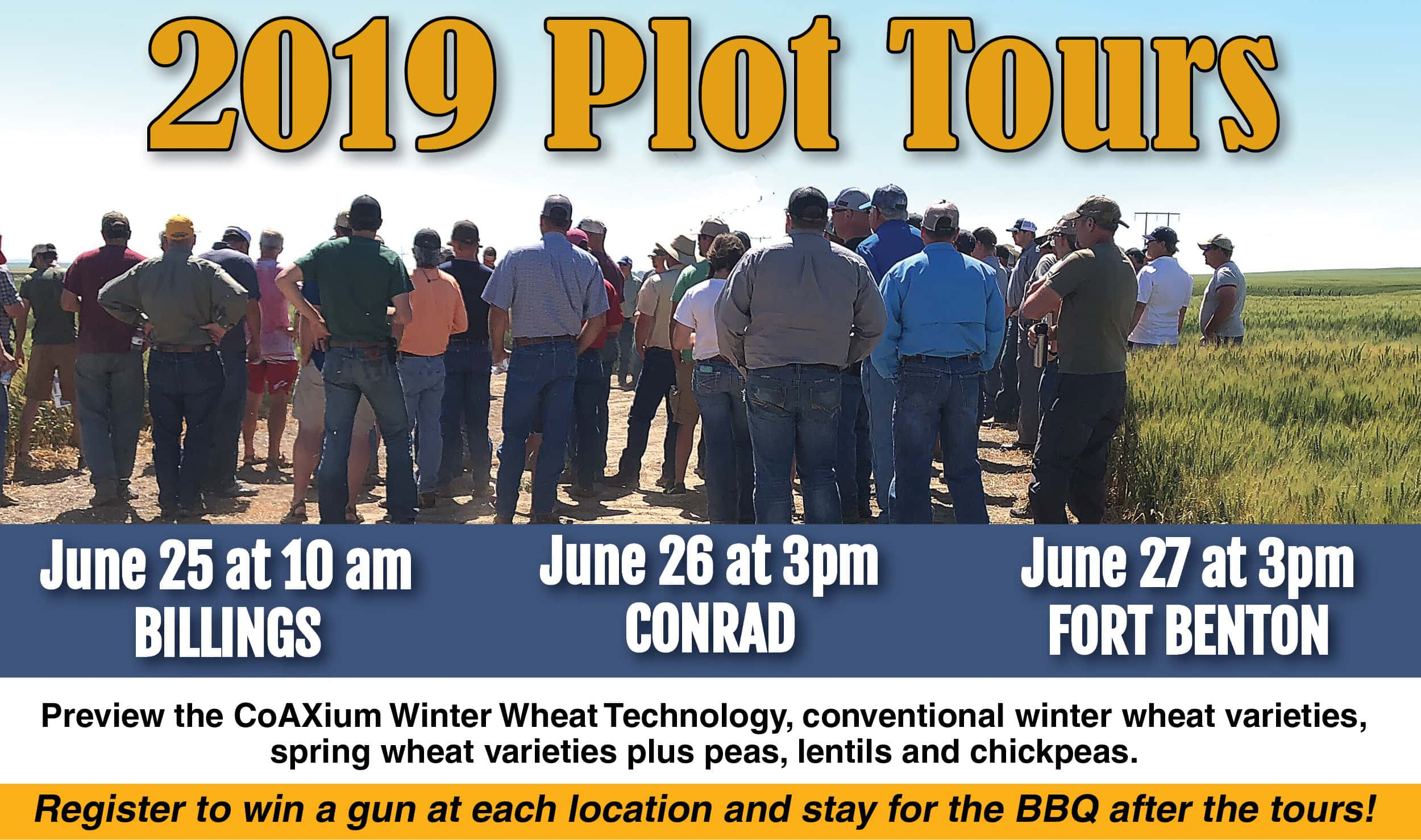 Northern Seed LLC Plot Tour- Fort Benton
The plot tours wrap up in Fort Benton on Thursday June 27th. Preview the CoAXium Winter Wheat Technology, conventional winter wheat varieties, spring wheat varieties plus peas, lentils and chickpeas, register to win a gun and enjoy a BBQ following the plot tour.
Located on Highway 87 across from EGT with Map's and location details on Northern Seed's website.