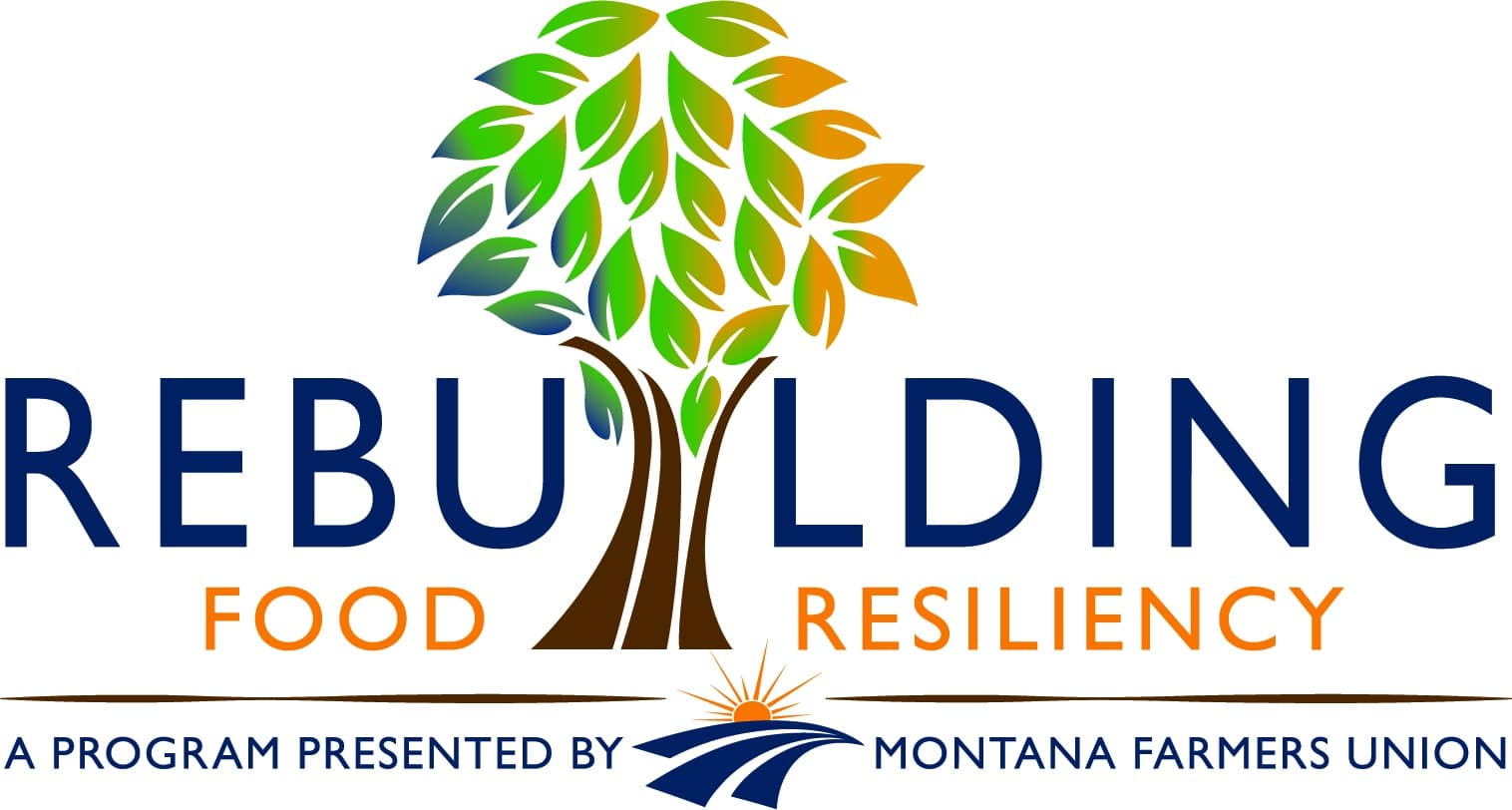 Rebuilding Food Resiliency in Montana
Montana Farmers Union is hitting the road in May and June with the workshop series Rebuilding Food Resiliency.
Join for a free meal at each location and enjoy workshops on the following:
• Funding opportunities for communities that create food resiliency through the American Rescue Plan. A representative from Senator Jon Tester's office will speak to funding for rural broadband, rural hospitals and emergency services. Montana Department of Agriculture Director Mike Foster and Deputy Director Christy Clark will discuss funding opportunities at the state level.
• Update on the Montana Farmers Union Meat Cooperative and how to join. This exciting project will give producers the opportunity to process livestock for sale locally, across the US and for export. MFU Special Projects Manager Matt Rains will provide an overview of the project.
• Update from the local development authority to discuss programs, and how you can apply for assistance or get involved!
• Overview of the Commercial Property Assessed Capital Enhancements (C-PACE) program presented by Northern Plains Resource Council.
• Attending this event qualifies members to vote by mail in the next state election.