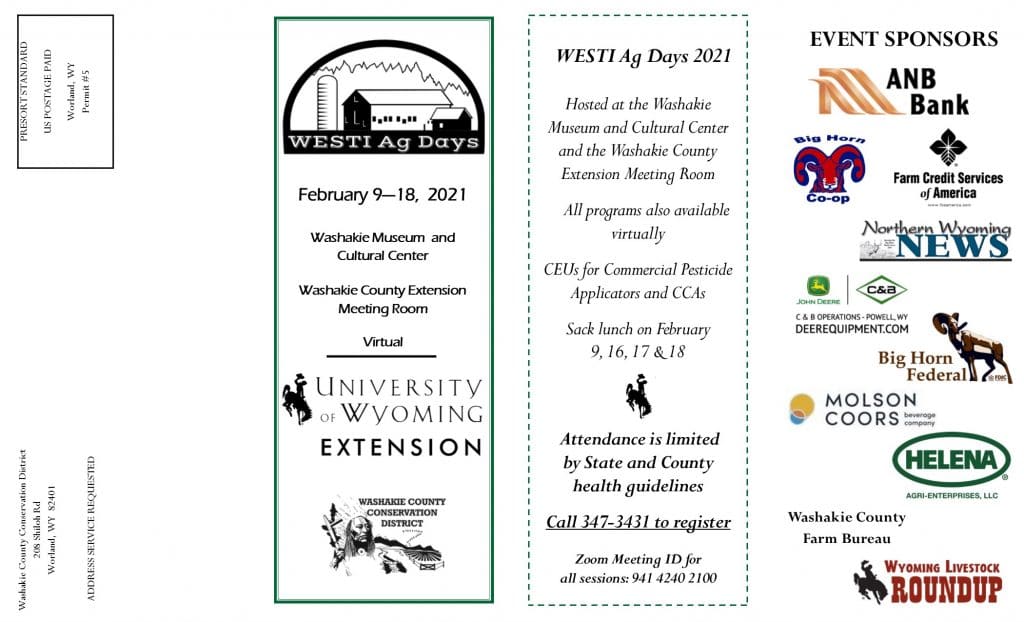 WESTI Ag Days
Virtual and live sessions Feb. 9-18 are part of this year's WESTI Ag Days in Worland.
WESTI Ag Days will be hosted at the Washakie Museum and Cultural Center and the Washakie County Extension Meeting Room at the Washakie County Extension Office, 1200 Culbertson St.
Most programs are available virtually. Attendance is limited by state and county health guidelines. Sack lunches will be provided, but attendees must call to register at 307-347-3431.