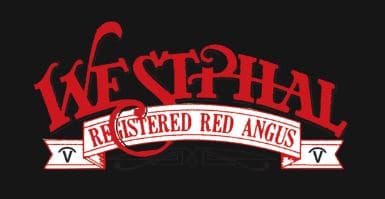 Westphal Red Angus Annual Production Sale
The Westphal Red Angus annual production sale Wednesday, March 23, 12:30 PM at the ranch, Grass Range, Montana.
Vic and Shari Westphal are offering 95 performance tested yearling Red Angus bulls and 100 yearling females, registered and commercial, ready to breed. Cow families are everything in this program; Westphal genetics representing up to 13 generations deep, a cow herd MADE to produce herd bulls. Bid online with DV Auction.